Android 4.2.2 Release Date May Hit In Mid-February: Key Lime Pie Precursor Found On Galaxy Nexus
Android 4.2.2. is on its way. Last week, iDigitalTimes reported that Google employees were secretly testing an update to Android Jelly Bean, which contains mostly bug fixes. It may contain more than simple enhancements to the existing OS, but Google normally waits until the official release of any update to publish any notes summarizing the changes in the update, in order to prevent leaks.
According to our inside sources at the company, who asked not to be named, Google employees with Nexus devices, including the Nexus 4, Nexus 7 and the Nexus 10, as well as the Samsung Galaxy Nexus, all have an opportunity to test out Android 4.2.2. They've been using their mobile devices normally, including trying out popular apps, but no one has really found any major changes to the user experience.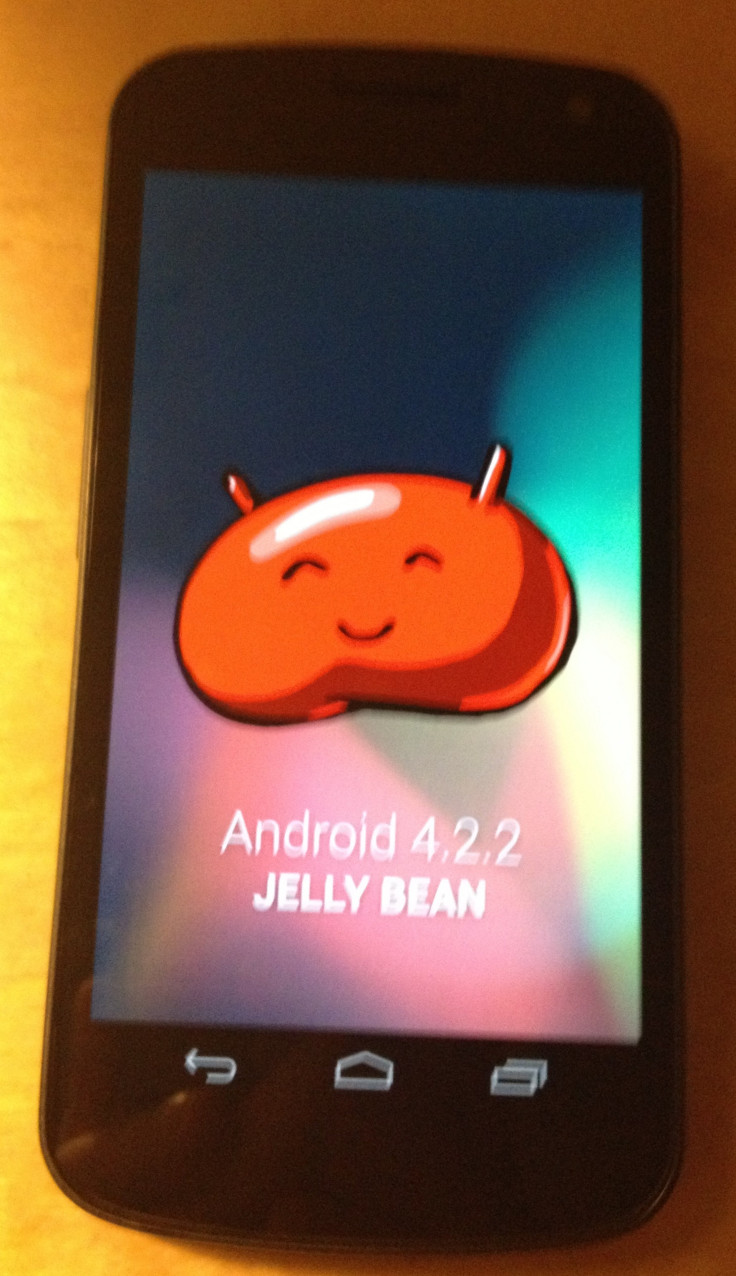 As you can see from the photos above, the Samsung Galaxy Nexus is clearly running Android 4.2.2. We tested out the operating system as well and can confirm that the update is minuscule at best, with minimal changes to security and bugs.
Android Community reported a few weeks ago that Google would be releasing Android 4.2.2 in a few countries, including Brazil and Malaysia. According to their report, a small amount of Nexus 4 devices manufactured in Brazil were already running Android 4.2.2. out of the box. Similarly, IBTimes wrote that a Malaysian website also reported multiple devices running Android 4.2.2. but took the post down shortly after they were published.
Last November, Google released Android Jelly Bean 4.2.1, and, since then, rumors have been flying about an update to fix some of the very annoying bugs present in Android 4.2.1. While Google actually unveiled Android 4.1 Jelly Bean at last year's annual I/O developers conference, many Android users couldn't actually adopt the new mobile OS immediately. The adoption rate for Android Jelly Bean didn't really pick up until Google released the Nexus 4 and Nexus 10 in November, along with Android 4.2, and Jelly Bean usage has risen 10.2 percent since then.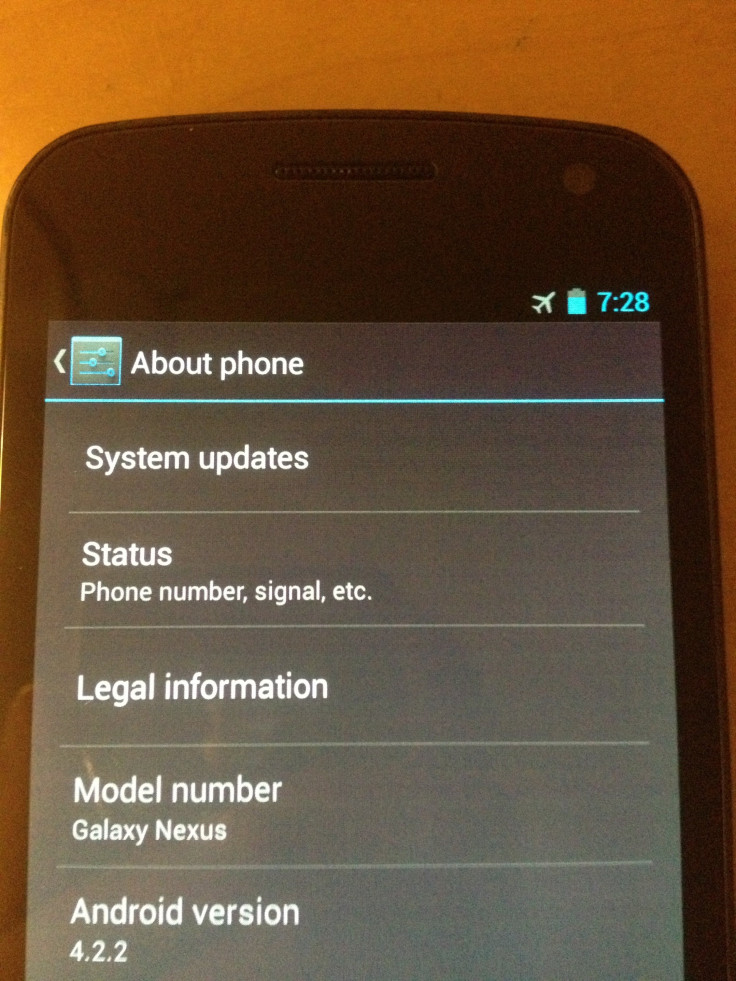 Surely, Google is hoping that Android 4.2.2 fixes some key issues for users, which will increase the adoption rate just before the Silicon Valley giant decides to release Android 5.0 Key Lime Pie, which is rumored to be unveiled sometime between March and June.
What features exactly will Android 4.2.2. have? Google hasn't spoken about the update very much, but one of the main fixes seems to be the Bluetooth streaming issue on the Nexus 7, which has caused the device to stutter. Google reps have said the issue will be fixed in "the next release," which is most likely Android 4.2.2.
So when will the update be released to the public? According to our sources, Google employees were given access to 4.2.2 "recently" and just started limited testing last week. Our source said the update could be rolled out within "a couple weeks ... mid-Feburary or mid-March."
By our estimates, Feburary seems like a great time to drop Android 4.2.2, considering Google is rumored to be releasing their upcoming Key Lime Pie sometime between March and June. Considering how important Android 5.0 will be for the entire Android ecosystem, Google will want to make sure that Key Lime Pie is the only thing being discussed in March.
© Copyright IBTimes 2023. All rights reserved.