Andy Cohen On Danielle Staub, Dana Wilkey Appearance In Erika Jayne Doc: 'Questionable At Best'
KEY POINTS
Andy Cohen questioned Danielle Staub and Dana Wilkey's inclusion in "The Housewife and the Hustler" documentary
Cohen claimed their appearance indicates not much new information will be revealed
The host said the documentary is unlikely to have an effect on Erika Jayne's stint on "RHOBH"
Andy Cohen has weighed in on the new ABC News Originals documentary on Erika Jayne and why fans of "The Real Housewives of Beverly Hills" may want to take it with a grain of salt.
During the Wednesday episode of his SiriusXM show "Andy Cohen Live," he questioned the inclusion of "Real Housewives of New Jersey" alum Danielle Staub and "RHOBH" guest Dana Wilkey in the Hulu doc "The Housewife and the Hustler," which explores Jayne's estranged husband Tom Girardi's legal troubles and what she knew about them.
Cohen suggested that the involvement of Staub and Wilkey — both of whom had publicly feuded with Jayne in the past — was an indication that the film wouldn't reveal any new information.
"I will say the idea that Danielle Staub and Dana Wilkey are the experts in this documentary about Erika is questionable at best. So I kind of realized I wasn't gonna learn anything new from them about Erika," he was quoted by Page Six as saying.
Commenting on Girardi's case, Cohen added, "The Tom Girardi stories continue to be deeply disturbing, and we have to see how this plays out."
Cohen also said he believes the documentary likely won't have an effect on Jayne's stint on "RHOBH."
"I don't think that documentary will affect her future on the show," he told a caller.
Responding to Cohen's comments, Wilkey suggested in a tweet that the host was not happy he didn't get the scoop.
"I have this to say to @radioandysxm Don't take out your anger on me because @abcnetwork beat you to the punch … It's petty," she wrote.
Meanwhile, "The Housewife and the Hustler" focuses on the ongoing legal issues of Jayne and her 82-year-old lawyer husband. Girardi was accused of misappropriating millions in client funds and other allegations. He and Jayne were sued last year for allegedly using their divorce to embezzle funds meant to help the families of the victims of a Boeing plane crash, People previously reported.
The new documentary featured undisclosed court records, voicemail messages, a deposition tape and interviews from some of Girardi's alleged victims. Despite this, it remains unclear how much Jayne knew about her ex-husband's alleged actions.
"Tom and Erika, they're stuck together in these bankruptcy proceedings. A lot of these debts that they owe in bankruptcy proceedings, [they] owe together, possibly," Brandon Lowrey, a reporter at Law360, was quoted by Entertainment Weekly as saying. "It's going to be hard for her to say she didn't know that anything was going on."
Meanwhile, Jay Edelson, of the law firm Edelson PC, claimed Jayne knew her husband allegedly stole the money he used to fund her business.
"We believe we're going to be able to prove that Erika was incredibly involved in not just the law firm, but also, he was loaning money to her company tens of millions of dollars to her company," Edelson said on "Reality Life with Kate Casey" podcast Wednesday.
He continued, "And we think that money came from client funds. And we're going to look into all of that. And that's all going to be, you know, part of proof that we showed to a jury — that she was knee-deep in this fraud, and she can say, 'Oh, she didn't know anything about it.' And I think that's going be hard for to convince a jury of."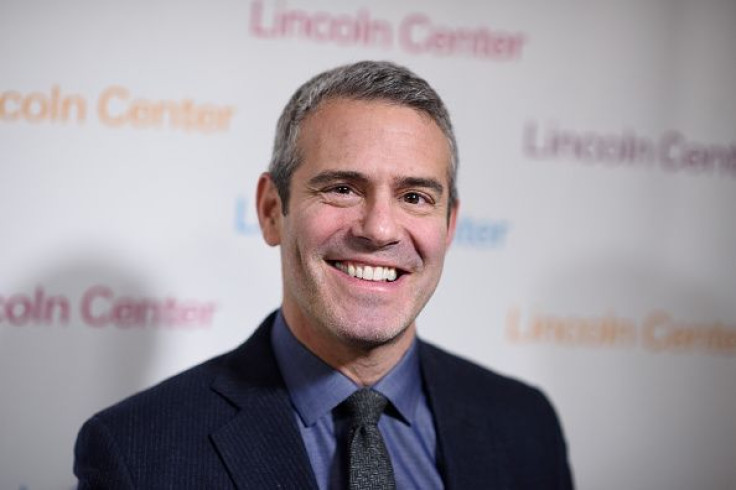 © Copyright IBTimes 2023. All rights reserved.