Angelina And Brad Jolie-Pitt's Son Pax Injured During Family Vacation To Thailand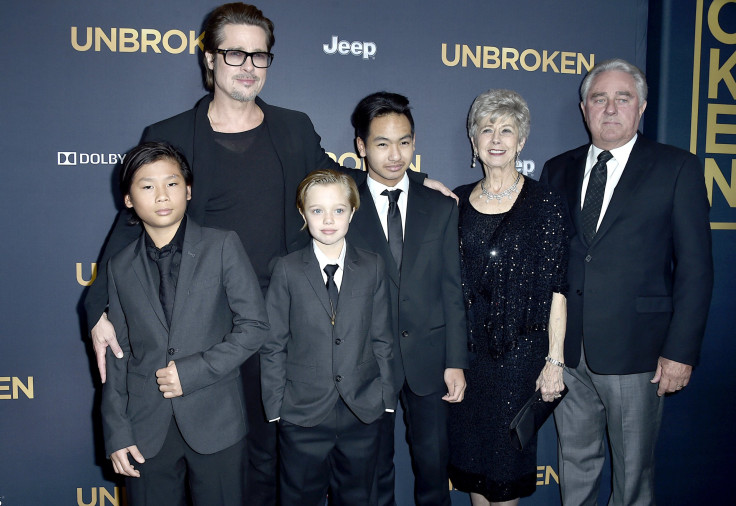 Phew! Talk about a Christmas miracle. Over the holiday weekend, Angelina and Brad Jolie-Pitt's son Pax managed to avoid breaking his leg after the 12-year-old boy injured himself in Thailand.
According to People magazine, the second eldest child of the movie moguls wounded his right leg while on vacation to the Land of Smiles. But a source revealed that "fortunately" for the family of eight, the bone in Pax's leg was not severed during the incident.
Prior to the group packing their bags for Thailand, E! Online reported that the parents of six took a romantic getaway together – just the two of them – to Vietnam. Angelina, 40, and Brad, 52, are no strangers to the Southeast Asian country. In fact, that's where they co-adopted Pax, when he was 3-years-old, in March 2007. (Brad officially adopted Pax in February 2008 after the boy's name was change from Pax Jolie to Pax Jolie-Pitt.)
During their Vietnam trip, the twosome were photographed partaking in adventurous activities from a ride on a speedboat to kayaking in Ha Long Bay. And according to reports, the duo were in desperate need of a good 'ol time following Angelina's exhausting stint in Cambodia. In December, Angelina was revealed to be busy filming her emotional upcoming movie titled "First They Killed My Father: A Daughter of Cambodia."
The Netflix original flick, taken place in the country where Angelina and Brad's first son Maddox was born, is based on the memoir of Long Ung – an author and human rights activist who survived the "deadly Khmer Rouge regime."
"I was deeply affected by Loung's book," Aneglina said in a statement. "It deepened forever my understanding of how children experience war and are affected by the emotional memory of it. And it helped me draw closer still to the people of Cambodia, my son's homeland."
© Copyright IBTimes 2023. All rights reserved.