Angelina Jolie-Brad Pitt Divorce Rumors: Angie Is Insanely 'Jealous' Of Marion Cotillard, Report Claims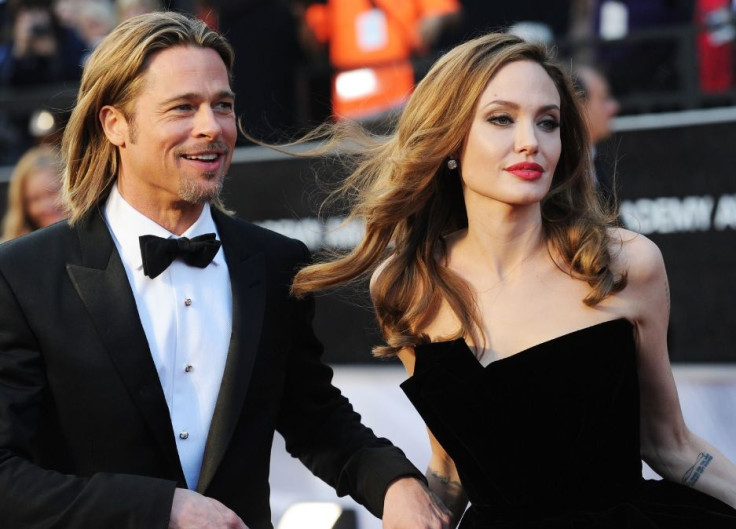 Could this be the end of the marriage for celebrity juggernauts Brad Pitt and Angelina Jolie? If the cover of In Touch Weekly is to be believed, the "Fury" actor is going to divorce his wife for being insanely envious of his new co-star, Oscar-winning actress Marion Cotillard.
Pitt, 52, and the French actress, 40, are currently working on a World War II romantic thriller, "and the resentment has been eating away at Angelina," an insider told In Touch Wednesday, according to Hollywood Life. "She's prone to think that since she was once Brad's co-star and seduced him away from his wife, the same will happen to her."
Pitt famously left then-wife Jennifer Aniston after he starred with Jolie in "Mr. and Mrs. Smith" in 2005. Both parties denied the affair started when he was still married to the beloved "Friends" star.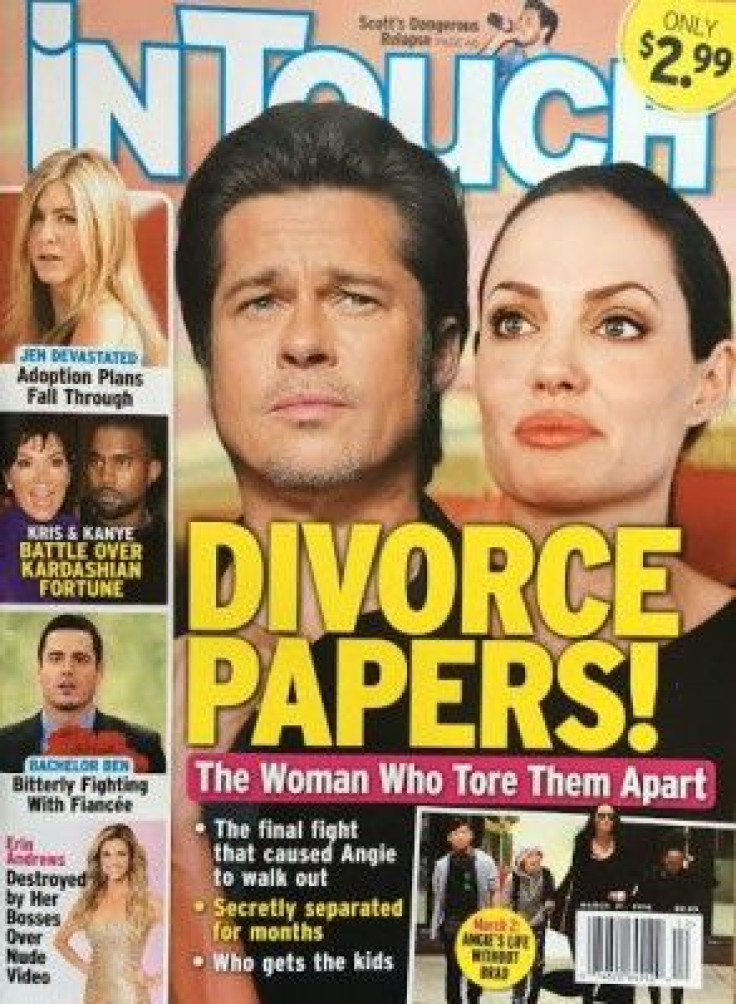 Though Pitt has worked with other gorgeous women during his time in the entertainment industry, Jolie, 40, is especially intimidated by Cotillard. "She's exactly the kind of sultry European actress that Angie has always wanted to be and she's playing exactly the kind of role Angie's always wanted to play," an insider told the magazine. "Adding to the jealousy is the fact that Marion has one thing Angelina hasn't achieved in her acting career: Oscar for Best Actress."
Jolie won an Oscar in 2000 for Best Supporting Actress for her work in "Girl, Interrupted." Cotillard won for "La Vie en Rose" in 2008.
Though there have been plenty of reports about Jolie filing for divorce from Pitt, In Touch Weekly's version claims it will be Pitt who ends the marriage. "He's fed up with her controlling ways, her obstinateness when it comes to listening to him about her health issues and how she needs to slow down and now her outright jealousy when it comes to other women," the insider said.
Neither Pitt nor Jolie have commented on the divorce rumors, but Gossip Cop, a website that famously dismantles celebrity reports, said there is "no truth" to the story. "Pitt and Jolie have been together for more than a decade, during which time they've both worked alongside many attractive co-stars," Gossip Cop wrote. "The couple's marriage is going strong and this is simply a non-issue."
Follow me on Twitter @mariamzzarella
© Copyright IBTimes 2023. All rights reserved.