Angelina Jolie, Brad Pitt Divorce Rumors: Pitt's Bachelor Pad Move Report Debunked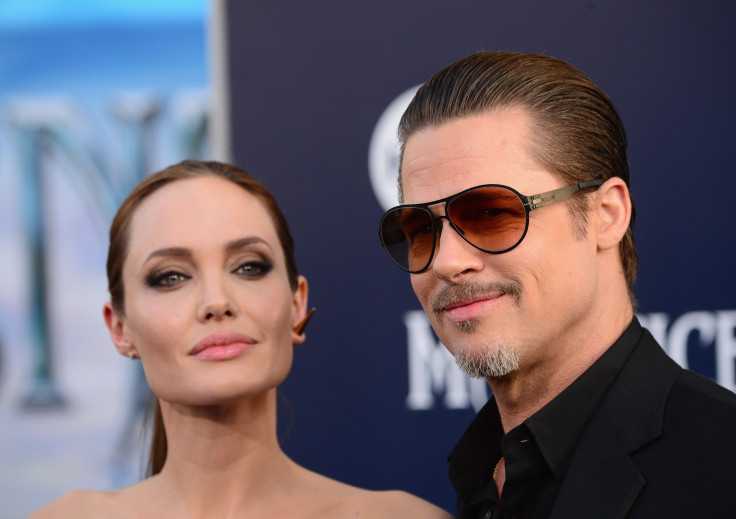 Angelina Jolie and Brad Pitt's marriage has been subject of many rumors lately, with some reports claiming that the popular Hollywood couple is headed for a divorce. Now, a latest report by OK! magazine says that Pitt is moving into a bachelor pad in London without telling Jolie — a claim that Gossip Cop debunked.
A source reportedly told OK! that Pitt, who is currently in the U.K. to shoot his upcoming movie, is "tired of staying in hotels," Gossip Cop reported, citing the magazine's article. The insider reportedly added that the "Moneyball" actor "tried to convince [Jolie] that moving there together would be good for their marriage, but she refused to rearrange her schedule."
The magazine's source reportedly went to say that the 52-year-old actor is secretly shopping for his own house in England without informing Jolie. "Brad's thinking time apart is exactly what they need," the insider reportedly said.
However, the gossip debunking website dismissed the report as false. A Jolie-Pitt source told Gossip Cop that the OK! magazine's report was "ridiculous."
Gossip Cop also debunked another Jolie-Pitt rumor, which claimed that the couple was on the brink of a divorce over the 40-year-old's alleged sex and drugs "diary confessions." A National Enquirer report said that Pitt has been bothered by reminders of his wife's past problems, including "heroin binges" and "kinky sex games." A source reportedly told the tabloid that the 52-year-old is "fed up with hearing the extent of her debauchery, many forays into sex with both men and women, and the drugs."
The celebrity couple, who has been together for over 10 years, has been battling divorce rumors for some time now. However, they have been spotted together on several occasions, dismissing reports about their marriage troubles.
© Copyright IBTimes 2023. All rights reserved.