Angelina Jolie Flirting With Brad Pitt Look-Alike Amid Divorce Rumors? Report Debunked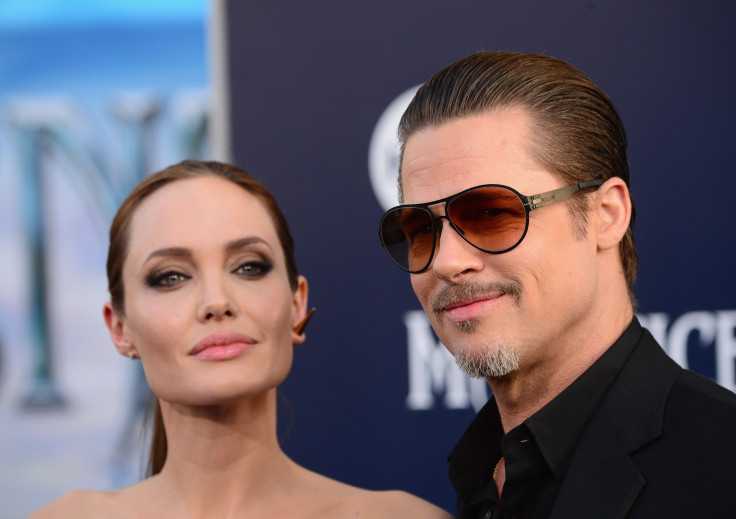 Angelina Jolie and Brad Pitt's marriage continues to find its way to rumor mills since reports of their divorce have made the rounds of late. Now, a latest report by the National Enquirer surrounding the two has been debunked by Gossip Cop.
The National Enquirer's report, as cited by Gossip Cop, said that Jolie is "flirting nonstop" on the set of her upcoming movie "First They Killed My Father" with a young cameraman who resembles the "Moneyball" actor. "They were having a very flirty, lighthearted talk about something. At one point, they both disappeared. Angie returned a little later with a big smile on her face," a source told the National Enquirer, according to the gossip debunking website.
The source goes on to tell the tabloid that the crew member also started to dress like Pitt "to look more and more like Brad every week" and the 40-year-old is like a "schoolgirl with a crush," while he's "like a little puppy for Angie," the website reported. Furthermore, the insider reportedly claimed that Jolie is also "stressing herself into extreme weight loss" while directing the movie.
However, Gossip Cop dismissed the report. A source close to Jolie told the website that the National Enquirer's report is complete "nonsense."
Another rumor that 52-year-old Pitt was moving into a bachelor pad in London without informing Jolie was debunked. A source reportedly told OK! magazine that Pitt is secretly shopping for his own house in England without informing Jolie. "Brad's thinking time apart is exactly what they need," the insider reportedly said.
Gossip Cop had also debunked another Jolie-Pitt rumor, which claimed that the husband and wife were on the verge of breaking up over her alleged sex and drugs "diary confessions." A National Enquirer report said that Pitt has been bothered by reminders of his wife's past problems, including "heroin binges" and "kinky sex games." A source reportedly told the tabloid that the 52-year-old is "fed up with hearing the extent of her debauchery, many forays into sex with both men and women, and the drugs."
The celebrity couple, together for over 10 years, has been fighting divorce rumors for some time now. However, they have been spotted together on several occasions, shunning reports about their marriage troubles.
© Copyright IBTimes 2022. All rights reserved.
FOLLOW MORE IBT NEWS ON THE BELOW CHANNELS