Angelina Jolie, Brad Pitt Fighting Over Money Matters Amid Divorce Rumors, Report Says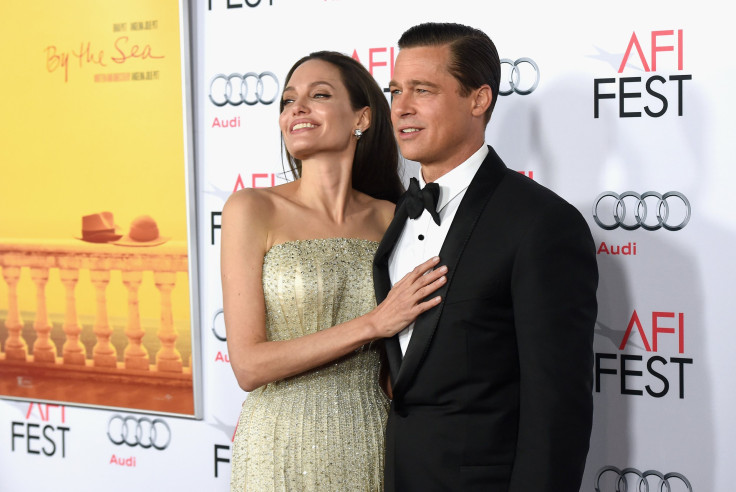 As Angelina Jolie and Brad Pitt continue to battle divorce rumors, a new report by Radar Online claims that Hollywood's A-list couple is fighting over money. Jolie's decision to turn down several movie offers has upset Pitt, the report said.
"She was refusing to sign up for the lucrative lead role in the "Maleficent" sequel even though it will bring in cash they desperately need," a source told Radar Online, which added the couple has been "overspending for years."
"She really wanted to avoid doing it so she can focus on her documentaries and charity work," the insider told the gossip website. "That's upset Brad, who's pointing out the family isn't in a position to reject a $30 million-plus paycheck," revealed the insider.
Radar Online also said that while Jolie agreed to do the Disney sequel, no start date for the project had been announced.
However, according to Gossip Cop, the report is untrue. A source close to Jolie and Pitt told the rumor-debunking website that there is "no truth" to Radar Online's report.
Meanwhile, another Radar Online story was debunked by Gossip Cop. According to the report, Jolie and Daniel Craig have been making secret phone calls after the "Spectre" actor spoke against landmines at the World Humanitarian Summit in Turkey last month.
"Angelina called him to praise his efforts, and the pair have been blowing up the phones ever since," a source told Radar Online."Angie and Daniel always got on well and are thrilled they've reconnected over a worthy cause."
But Gossip Cop said that the website's report surrounding Jolie and Craig is "incorrect."
Jolie and Pitt are also fighting divorce rumors. The couple, who has been together for over 10 years, was recently spotted together on several occasions, quashing reports of marital troubles.
© Copyright IBTimes 2023. All rights reserved.