Angelina Jolie, Brad Pitt Kids: Pair's Custody Battle Continues, Lawyer Says Actress Likely To Lose
Angelina Jolie, 44, has been very vocal about how she is proud of her six children – Shiloh, 13, Maddox, 18, Knox, 11, Zahara, 14, Pax, 15, and Vivienne, 11. It has been three years since Angelina and Brad Pitt, 55, confirmed their plans to divorce. However, the former couple is not yet done with their custody battle up until now.
The "Maleficent" actress is, reportedly, pushing to keep primary physical custody of her kids. Shiloh, Maddox, Knox, Zahara, Pax and Vivienne have lived with Angelina since the infamous Brangelina split. Though Brad has been given more time to spend with his children, he is still seeking joint custody. While this is possible, a lawyer claimed that the "Salt" star is fighting a losing battle.
"It's very unlikely (Angelina will maintain sole custody). Unless the court sees that Brad is an unfit parent somehow if there is evidence of child abuse or drug/alcohol abuse by Brad, then it's unlikely a judge would grant Angelina sole custody," California Family Law Attorney David T. Pisarra told HollywoodLife.com exclusively. "She is being very unreasonable. As far as we're concerned, Brad is a good father, he cares about his children, so there should be no reason she should receive sole custody," he added.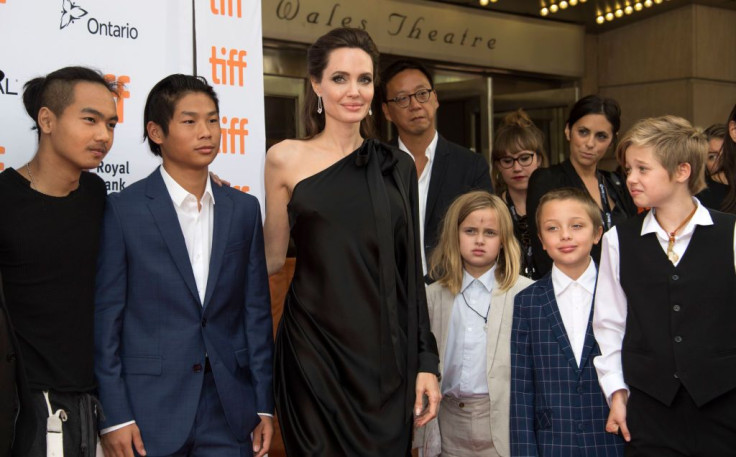 Previous reports claimed Angelina Jolie wanted to maintain primary custody of her children simply because that's the way it has been since Sept. 2016. While the "Gia" actress has no issues with Brad Pitt asking more time to hang out with the kids, she, reportedly, does not want to just give it up. However, David maintained "if the law requires her to give Brad joint custody, she will comply, that's a given."
During a recent interview, Angelina revealed that her kids dragged her through the darkest times after her painful split from Brad. The actress admitted that the last few years have been so hard for her. Thankfully, she was able to get strength from her children. Angelina revealed that, during those times, she opted not to work since the kids needed her at home.
Angelina Jolie added that she is proud of how all her children are despite them having her and Brad Pitt as their parents, adding that fame is not important to them. The actress, per Mirror, revealed none of her children are likely to enter the entertainment industry since they are more interested in humanitarian affairs and business. Despite this, the Jolie-Pitt kids were all present at the premiere of the "Maleficent: Mistress of Evil" in London.
© Copyright IBTimes 2023. All rights reserved.