Angelina Jolie, Brad Pitt's Divorce Drama, Custody Battle 4 Years After Split
KEY POINTS
Brad Pitt was investigated for child abuse following an alleged plane altercation with Maddox
Angelina Jolie and Pitt didn't speak with each other after their bitter split and only started communicating again in March 2017
Things were going well for Jolie and Pitt until the former asked to change the judge overseeing their divorce
Angelina Jolie and Brad Pitt's relationship had improved after their split in 2016, but things got messy again two months before their scheduled child custody trial.
Jolie and Pitt had a bitter split but things got better after some time. However, it recently got messy again as the exes argued following Jolie's request to change the judge overseeing their divorce. Here's a look at Jolie and Pitt's ups and downs through the years, according to Us Weekly.
Pitt and Jolie announced their split in September 2016 following an altercation on a private jet that led Pitt to be investigated for child abuse. The "Ad Astra" actor allegedly got drunk and fought with Jolie, and Maddox stepped in to defend his mom.
Pitt was cleared of the allegations in November 2016. Jolie was then granted full physical custody for their six kids while Pitt was granted visitation rights. He responded by seeking for joint physical and legal custody of their children.
In March 2017, Pitt and Jolie decided to work together for the benefit of their kids. The exes opened their line of communication after months of not being on speaking terms.
"They are in a place where they can put anger or hurt aside to focus on their children and how they plan to coparent," a source told Us Weekly at the time.
"They are only speaking about the kids but have agreed that the kids' best interest comes first and that they will be civil to one another."
Nearly a year after their separation, Pitt shared how they came up with the decision of working together for their kids' best interest.
"I was really on my back and chained to a system when Child Services was called," he told GQ Style.
"And you know, after that, we've been able to work together to sort this out. We're both doing our best. I heard one lawyer say, 'No one wins in court — it's just a matter of who gets hurt worse.' And it seems to be true. You spend a year just focused on building a case to prove your point and why you're right and why they're wrong, and it's just an investment in vitriolic hatred."
Thing went well for Pitt and Jolie and their kids after that. In fact, in the past weeks, he has been spotted visiting Jolie's home. However, it suddenly changed when Jolie asked to change the judge overseeing their divorce this month.
The "Maleficent" star was concerned that something untoward was happening because the judge didn't disclose his working relationship with Pitt's lawyers. Pitt's camp wanted Jolie's request to be denied calling it a ploy to stall their legal battle, which Jolie's lawyer denied.
"All my client is asking for is a fair trial based on facts, with no special favors extended to either side," Jolie's lawyer, Samantha Bley DeJean said.
Jolie and Pitt will head back to court for the child custody trial in October.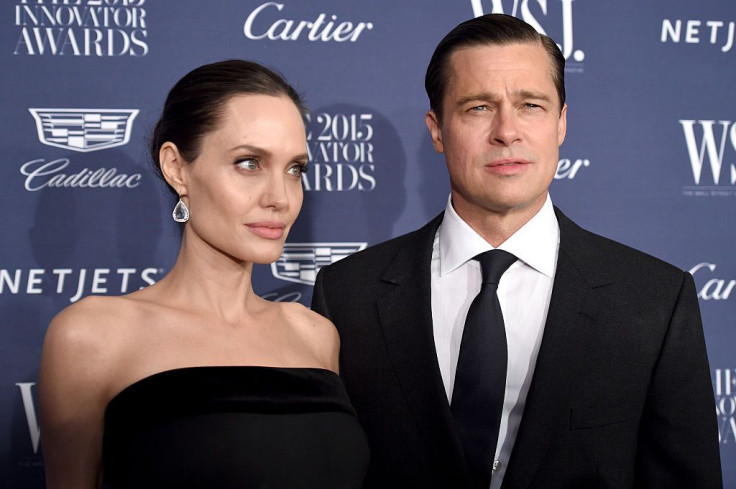 © Copyright IBTimes 2023. All rights reserved.
FOLLOW MORE IBT NEWS ON THE BELOW CHANNELS