Angelina Jolie's Lawyer Responds To Brad Pitt's Opposition To Change Judge In Divorce Case
KEY POINTS
Angelina Jolie's lawyer said their request to change judge in her and Brad Pitt's divorce case is for a fair trial
Pitt wanted Jolie's request to change the judge overseeing their divorce be denied
Jolie wanted to change the judge because she wasn't winning the custody battle, one source claimed
Angelina Jolie's lawyer responds after Brad Pitt's camp requested that their petition to have a new judge for the ex-couple's divorce case be denied.
Jolie and Pitt's divorce case is still ongoing almost four years after their split and their legal battle took a messy turn after the former requested to change the judge and the latter opposed it. Pitt wanted to deny Jolie's request to have a new judge because it will delay the adjudication. The "Maleficent" star's lawyer has responded to Pitt's move.
"All my client is asking for is a fair trial based on facts, with no special favors extended to either side," Jolie's attorney, Samantha Bley DeJean, told Entertainment Tonight.
"The only way litigants can trust the process is for everyone involved to ensure that there's transparency and impartiality."
On Aug. 10, the "Eternal" star filed for the removal of Judge John W. Ouderkirk from her divorce case with Pitt. In her filing, Jolie stated that Ouderkirk "failed to disclose the cases that demonstrated the current, ongoing, repeat-customer relationship between the judge and Respondent's counsel."
"It doesn't matter if Judge Ouderkirk is actually biased. Under California law disqualification is required so long as a person aware of the facts 'might reasonably entertain a doubt' about Judge Ouderkirk's ability to remain impartial," the court document continued.
Meanwhile, days after Jolie's filing, Pitt responded by requesting to deny his ex-wife's request. Pitt's camp claimed that the petition was a "thinly veiled attempt by Jolie to delay the adjudication of long-pending custody issues in this case."
"They continue to be deprived over a resolution to these custody issues. Therefore Jolie's motion should be denied," Pitt's attorneys stated in their response.
Pitt's camp also stressed that Jolie should not have any issues with Ourderkirk because he is the same judge who married her and Pitt. They added that Ourderkirk's new engagements with Pitt's lawyers were fully disclosed to Jolie.
Meanwhile, another source claimed that Jolie only wanted to change the judge because of their custody battle. The celebrity mom was allegedly asking for more child support and the odds were not in her favor.
"This is a classic case of someone expecting a bad decision trying to delay the process by asking for a new referee," the source claimed.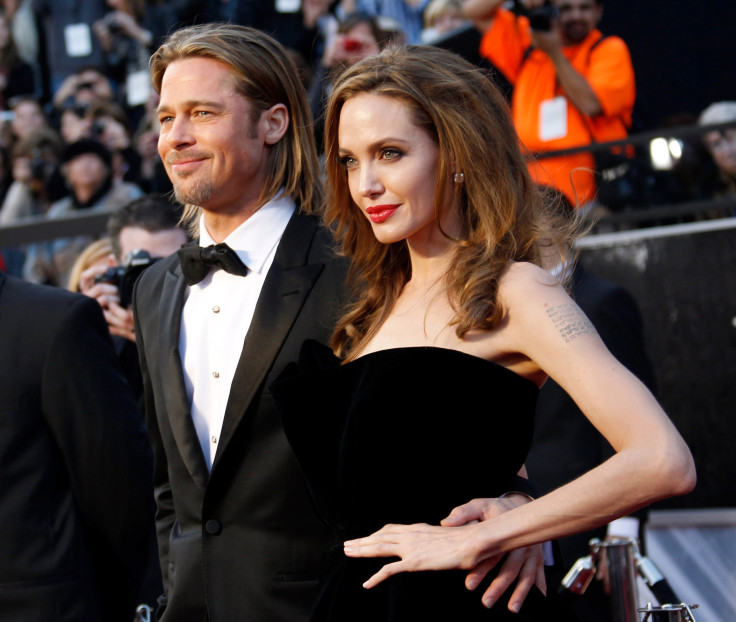 © Copyright IBTimes 2023. All rights reserved.