Angelina Jolie Emotionally 'Overburdened' Amid Brad Pitt Divorce? Rumors Surface After Jolie's 'Skeletal Appearance'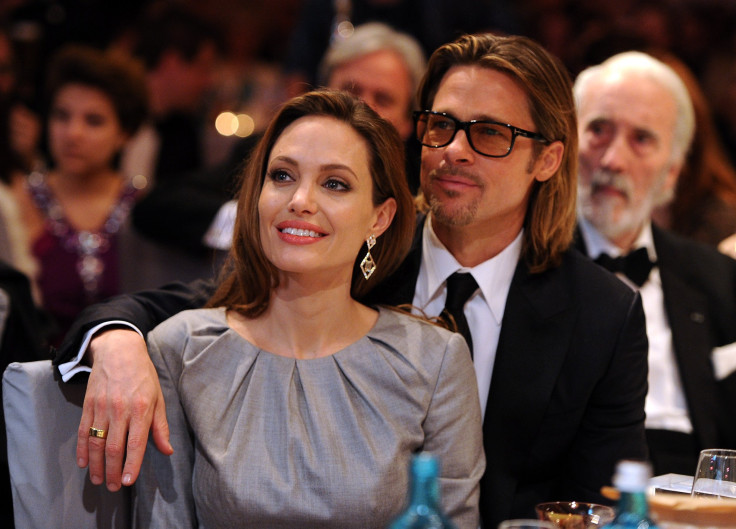 Angelina Jolie has raised concerns after recently being pictured in a "skeletal appearance," giving rise to speculation that she may be facing "physical and emotional breakdown" following tensions in her marriage with Brad Pitt. For several weeks, rumors surfaced that Jolie and Pitt are headed for a divorce.
InTouch magazine reported Wednesday citing a source that Jolie has become "pale, gaunt, and exhausted," and is "like a shell of her former self… She's under 100 pounds — just skin and bones." The 40-year-old is "pushing herself to the absolute limit," the source reportedly said, according to Gossip Cop.
Her health "has only gotten worse as her relationship with [Pitt] deteriorates," the source reportedly alleged, adding that her husband has "[given] up — on helping her and saving their marriage.
"The strain of fighting with him and their impending divorce have sapped her strength and caused her to lose even more weight. It's going to be bad if she doesn't put the brakes on soon. She's overworked, overstressed, and emotionally overburdened. She's headed for a complete physical and emotional breakdown," the source told InTouch magazine.
However, Gossip Cop debunked the report saying that Jolie was not facing physical and emotional trouble because of her alleged divorce with Pitt.
Over the weekend, Jolie looked skinny when she stepped out to spend some family time with Pitt and their children — Maddox, 14, Pax, 12, Zahara, 11, Shiloh, 9, and twins Knox and Vivienne, 7, in London.
Several rumors surfaced that Jolie and Pitt are on the verge of a divorce over actress' alleged sex and drugs "diary confessions."
Recently, reports also claimed that Jolie fired one of their children's nannies after she spotted Pitt developing a close friendship with her. However, Pitt is not the only one who was surrounded with rumors of flirting, a report claimed earlier this month that Jolie was "flirting nonstop" with her husband's young look-alike cameraman.
The couple so far has not responded to any of the rumors, while Gossip Cop has debunked reports of Jolie and Pitt's divorce.
© Copyright IBTimes 2023. All rights reserved.