Angelina Jolie, Brad Pitt's Kids Feuding For Fame? Report Says Amid Couple's Divorce Rumors, Jolie's Paranoia Over Pitt's Flirting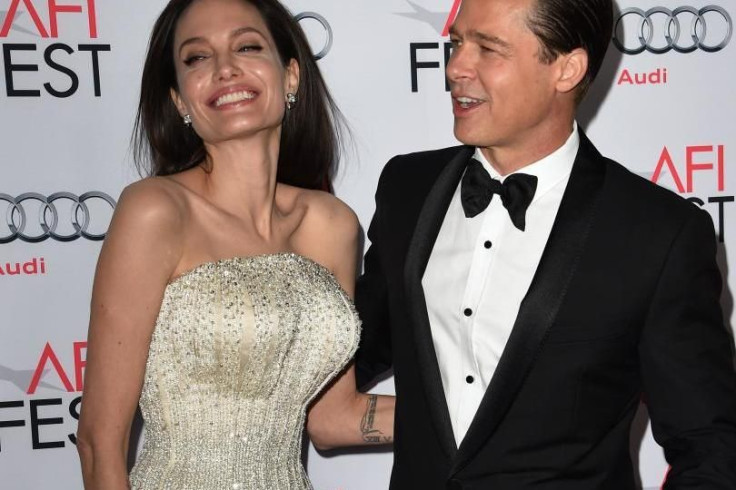 Angelina Jolie and Brad Pitt have been surrounded with several divorce rumors, and now a report claims that their children are feuding with each other over fame. OK! magazine reported that the couple's children — Maddox, 14, Pax, 12, Zahara, 11, Shiloh, 9, and twins Knox and Vivienne, 7, are "jealous" of each other.
Zahara was "fuming" because Jolie gave Vivienne a role in the movie "Maleficent," while Maddox is envious of Shiloh because she has allegedly "stolen his limelight with their mom," Gossip Cop reported, citing OK! magazine.
Both Zahara and Pax are also reportedly "desperate for fame and fortune." However, Gossip Cop debunked the report.
The news of the feud between the children comes as Jolie and Pitt recently shifted to the London suburb Surrey. The couple was also pictured Saturday along with their daughters Zahara and Vivienne, heading out of a toy shop.
According to Daily Mail, paparazzi spotted the stars' security team carrying half a dozen bags stuffed with goodies out of the small toy store.
Meanwhile, rumors make the rounds that Jolie and Pitt are on the verge of divorce over the 40-year-old's alleged sex and drugs "diary confessions." The National Enquirer reported that that Pitt has been bothered by reminders of his wife's past problems, including "heroin binges" and "kinky sex games." However, Gossip Cop dismissed the report.
Recently reports surfaced that Jolie fired one of their children's nannies after she spotted Pitt developing a close friendship with her. According to Radar Online, Jolie got paranoid and confronted the nanny after she spotted Pitt "fresh out of the shower wrapped in just a towel, getting some juice while the nanny was also in the kitchen with a big smile on her face."
Meanwhile, Pitt is not the only one who was surrounded with rumors of flirting, a report claimed earlier this month that Jolie was "flirting nonstop" with her husband's young look-alike cameraman. However, the couple has not responded to any of the rumors.
© Copyright IBTimes 2023. All rights reserved.