Angelina Jolie Goes Topless, Shows Off Tattoos Amid Latest Brad Pitt Feud
Angelina Jolie recently showed off her stunning physique and countless tattoos in a new ad for the high-end perfume brand Guerlain.
In the 45-second video, Jolie is effortlessly flirting with the camera while spraying the newest perfume variant from the brand. The actress bites her lips, shows off her breast, and smiles at the camera throughout the entire clip.
She also walks around, turns her back towards the camera, caresses her skin, and showers under the rain. The newest campaign for Guerlain is accompanied by the 1996 hit song "Wild Thing."
Guerlain confirmed that the ad was filmed in Jolie's home in Cambodia, and the clip was directed by Academy Award-winning cinematographer Emmanuel.
Jolie's newest ad for the perfume brand came in the heels of reports that she and Brad Pitt are once again feuding. But this time around, they are not fighting over the custody of their six children.
A source recently claimed that Jolie and Pitt are at war over their French Chateaux. The insider said that Jolie didn't show any interest over the property but she had a change of heart recently.
"It's the final sticking point. At first, it looked like Angie wasn't going to fight him on it – it was his dream project and he fell in love with it – but suddenly she changed her mind," the source said.
The source also said that Jolie is stamping her foot down in a bid to twist the knife in further because she knows that her ex-husband loves the place so much.
"Brad loves that place and she's realized how much it would drive Brad crazy if she took it from him," the source said.
Additionally, the source also said that Jolie is thinking about selling the property just to be nasty. As of late, Jolie and Pitt's reps have not confirmed or denied the reports.
The couple announced their separation in 2016 after over a decade of being together.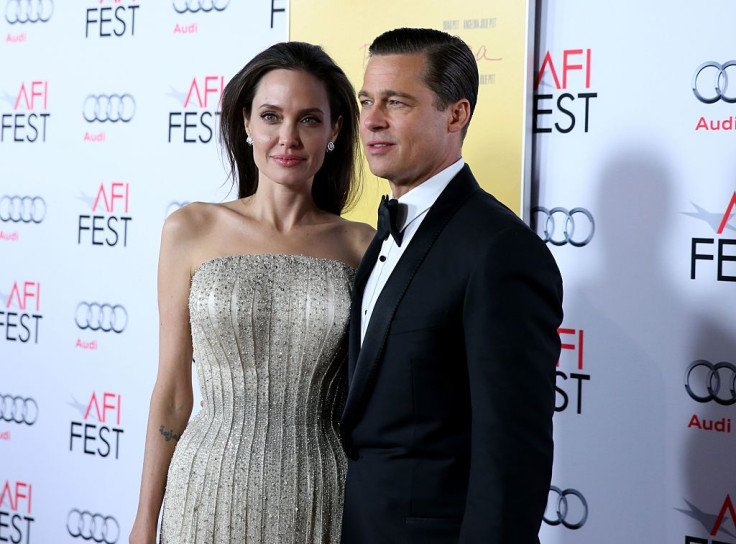 © Copyright IBTimes 2023. All rights reserved.