Angelina Jolie Making Ex Brad Pitt The Villain In Divorce, Claims Source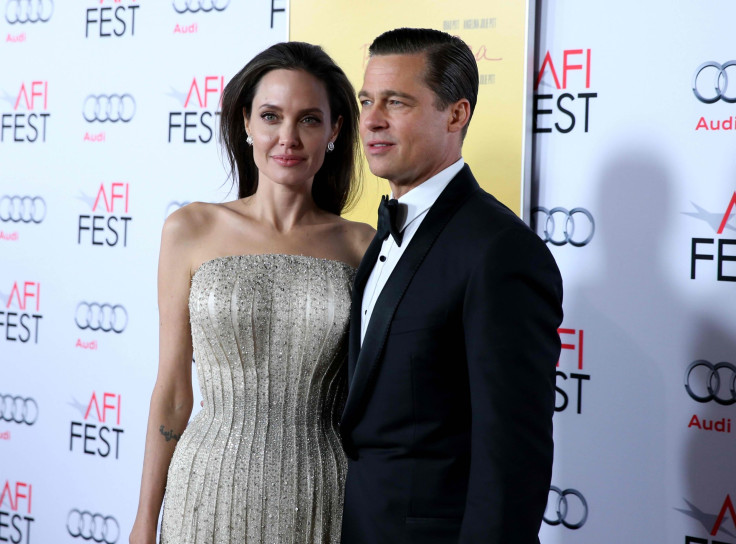 Angelina Jolie is still breaking Brad Pitt's heart months after she filed for divorce.
When Jolie opened up about her "difficult" marriage with the "War Machine" star following their split, her remarks about their relationship reportedly hurt Pitt. A source told Life & Style that the actor felt that Jolie was painting him as the villain in their split. According to the report, Pitt apparently felt that his ex was "saying that the kids are trying to heal from him. He was really wounded by the way she phrased that."
The insider added that although Pitt felt that Jolie was "making him out to be the villain," he just moved on. "He's rising above it... Although Angie took some strong shots at him in the interview, he knows he's finally in a good place with the kids and that one day, he'll have the custody arrangement that he wants," the source claimed.
READ: What Made Angelina Jolie And Brad Pitt Become Friends After Their Messy Split?
The interview the source was referring to is Jolie's Vanity Fair cover story for their September 2017 issue. "[Our children have been] very brave... in times they needed to be. We're all just healing from the events that led to the filing... They're not healing from the divorce. They're healing from some… from life, from things in life," she told the magazine.
Pitt and Jolie's split has been far from amicable. The two stopped talking shortly after Jolie filed for divorce last year and had their assistants and lawyers communicate with one another on their behalf for months. However, the pair eventually decided to reach out to each other again in March.
"They recently started talking again and it's a significant step. Up until now, everything was through lawyers and assistants," an insider told E! News. "They did not speak at all after the plane incident and everything that went down in the press."
Things eventually calmed down for the former couple, who decided to prioritize the welfare of their six children. "Brad hopes that they can be successful at co-parenting and get to a place where they can be friendly," the insider close to Pitt said. "They both have agreed to put the kids first."
Since then, things have become better for the couple. In fact, Jolie purchased a $25-million estate near Pitt's house in Los Feliz to make it more convenient for the kids to visit their dad.
Do you think Jolie has made Pitt look bad in her interviews following their divorce? Drop a comment below.
© Copyright IBTimes 2023. All rights reserved.