Brad Pitt, Angelina Jolie Update: What Made Estranged Couple Become Friends Again Amid Messy Divorce?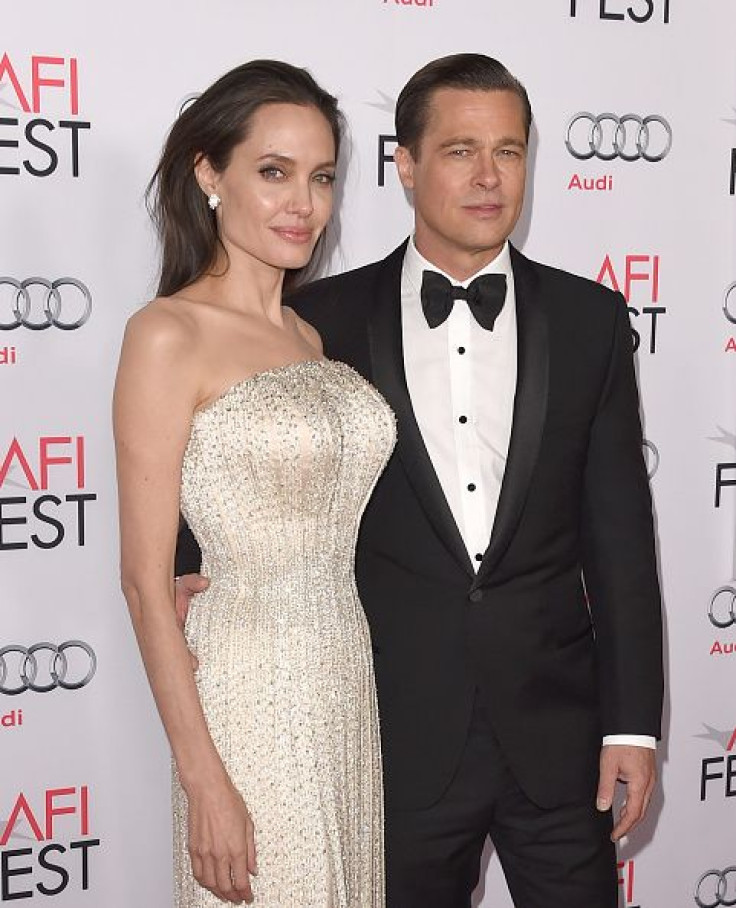 Brad Pitt and Angelina Jolie's split has been anything but amicable since the actress filed for divorce last year, but the two have reportedly worked things out and become friends again. So what exactly changed over the past few weeks?
Therapists have apparently helped Jolie and Pitt come to their senses and bring their family back together, E! News reported. "Angelina regrets the way she handled certain things and wants to be at peace with Brad," said the insider, who added that Pitt "will continue to put the kids first and not say anything negative about their mother."
Instead of putting up a united front for their kids, Pitt and Jolie had been throwing allegations against each other since splitting in September 2016, and most of them were aimed in the actor's direction. His relationship with the kids was put into question. In fact, the "Fury" star's disagreement with their eldest son, Maddox, 15, led into an FBI investigation for alleged child abuse.
READ: Angelina Jolie and Brad Pitt are on speaking terms again
To make matters worse, the "Maleficent" star requested sole custody of their six children, while the "Allied" actor filed for joint custody. Pitt was temporarily granted supervised visits months after Jolie filed for divorce, but the exes never met and talked up until a few weeks ago.
However, things have apparently finally calmed down for the "Mr. & Mrs. Smith" co-stars. In March, six months after ending their relationship, the two started communicating again. "Things have calmed settled between Brad and Angelina. It's not as tense as it had been," a source told E! News. "They are focused on the kids and working to do what's best for them. They recently started talking again and it's a significant step. Up until now, everything was through lawyers and assistants."
The estranged couple's conversation was limited, but it was positive. They only talked about the kids and are taking small steps in mending what was broken after the split. Pitt and Jolie also reportedly discussed their schedules, and the latter now allows the "Troy" star to spend more time with their kids.
Pitt is hoping that co-parenting with Jolie will work. However, the chances of reconciliation are slim. Pitt reportedly blamed Jolie for publicizing their split. However, he reportedly said he needs to forgive her for the sake of their children. While their bad breakup apparently showed Pitt a side of the "Salt" star that he will never forget, the same source added that when it comes to the exes, one can "never say never," especially since Jolie is doing her best to make it up to Pitt.
"We are a family and we will always be a family, and we will get through this time and hopefully be a stronger family for it," Jolie said in an interview with BBC World News. Following this announcement, she allowed her estranged husband to spend more time with their kids.
Jolie also purchased a $25-million estate near Pitt's home, so the kids are only a few blocks away from their dad. This way, it is convenient for them to see their father regularly. Traveling back and forth from their rented house in Malibu to Pitt's place in Los Feliz was apparently inconvenient for them.
Are you happy that things are slowly becoming better for Pitt, Jolie and their kids? Drop a comment below.
© Copyright IBTimes 2023. All rights reserved.