Angelina Jolie Photographed Hugging Friend After Ex-Husband Brad Pitt Reunites With Jennifer Aniston
Angelina Jolie spent the weekend catching up with friends as her ex-husband Brad Pitt reunited with Jennifer Aniston.
Jolie, 43, was seen at Italian restaurant Rao's in Los Angeles on Sunday. The Oscar-winning actress, who shares six children with Pitt, was all smiles as she enjoyed a quiet dinner with her pals that lasted for two hours. In photos released by Daily Mail, she was seen waiting with a pal near the valet and receiving a hug from one of her friends. For her outing, Jolie looked gorgeous in a black coat and styled her hair in a low bun.
Jolie may have just returned from her trip to Bangladesh, where she met with Rohingya refugees as the UNHCR special envoy, ABC News reported. The refugees fled to the country since August 2017 to escape brutal persecution at the hands of the Myanmar military.
Jolie's dinner comes just a day after Pitt made a surprising appearance at Aniston's 50th birthday bash at the Sunset Tower hotel in Los Angeles on Saturday.
The "Friends" actress reportedly invited her ex-husband, with whom she was married for five years before they divorced in 2005, because she wanted everyone she loved to celebrate her milestone with her. The birthday bash was apparently a "celebration of Jen's life," and Pitt was someone who had been a "very important" part of the actress' life for a long time.
She debated back and forth with friends if she should invite him," an insider told People. "She was very happy that he showed up. Many of his close friends were at the party too."
According to the source, Aniston didn't pay special attention to Pitt during the party as many of her celebrity pals had come to celebrate with her. However, the actress did make sure to catch up with him and give him a hug.
"They hugged and chatted for a bit, but Jen was busy making sure all of her other guests had an amazing time," the source continued.
Aside from Pitt, another one of Aniston's exes, John Mayer, reportedly also attended the bash, along with one of Pitt's exes, Gwyneth Paltrow. Other celebrity guests included Ellen DeGeneres, Barbra Streisand, George and Amal Clooney, Reese Witherspoon, Robert Downey Jr., Keith Richards, Kate Hudson, Laura Dern, Demi Moore and Jennifer Meyer.
Of course, Aniston's "Friends" co-stars and close pals Courteney Cox and Lisa Kudrow were also present at the celebration.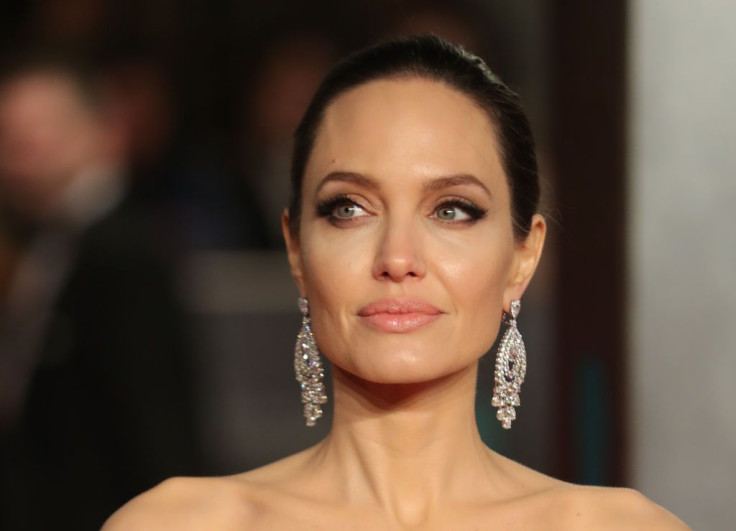 © Copyright IBTimes 2023. All rights reserved.