Angelina Jolie Photographed Showing Confident Smile, Looking Chic Amid Brad Pitt Divorce Battle
Angelina Jolie is just as gorgeous and glamorous as ever.
The actress, 43, was recently spotted at New York's JFK airport catching a flight over the weekend. In photos published by Daily Mail, Jolie looked stunning and confident as she arrived in a chic outfit.
For her trip, Jolie showed off her slim figure a black sweater, dark skinny jeans, a long camel-colored linen scarf and an elegant beige trench coat. She completed her chic look with a knee-length pair of black leather boots, a large beige bag with a striking red strap and sunglasses.
This latest sighting of the 5-foot-7 star comes amid reports that she is in talks to star in an upcoming movie. According to The Hollywood Reporter, Jolie may take on a role in the Marvel Studios adaptation of the series, "The Eternals," which follows the story of a race of super-powered and long-lived humanoids who protect humankind.
It has not been confirmed which role Jolie may play in the film, but the adaptation will be directed by Chloé Zhao. She was at the helm of the low-budget flick "The Rider," which came out last year and received rave reviews.
But while her Marvel movie appearance has not yet been confirmed, one film that she is confirmed to star in is the upcoming "Maleficent" sequel.
Jolie will reprise her role as the mystical "Sleeping Beauty" antagonist in "Maleficent: Mistress of Evil," a poster for which was recently released. In the eerie portrait, Jolie as the evil villainess Maleficent looks up with her piercing green eyes and a pair of horns on her head. The poster also showed her massive wings.
Aside from the poster, Jolie's upcoming film also received a new premiere date. "Maleficent: Mistress of Evil" is now slated to hit theaters on Oct. 18 this year, seven months earlier than the original May 29, 2020 release date, Vanity Fair reported.
The "Maleficent" sequel will come just in time for Halloween this year and will compete with the animated "The Addams Family" movie and an untitled Blumhouse Horror Project, according to Movie Insider.​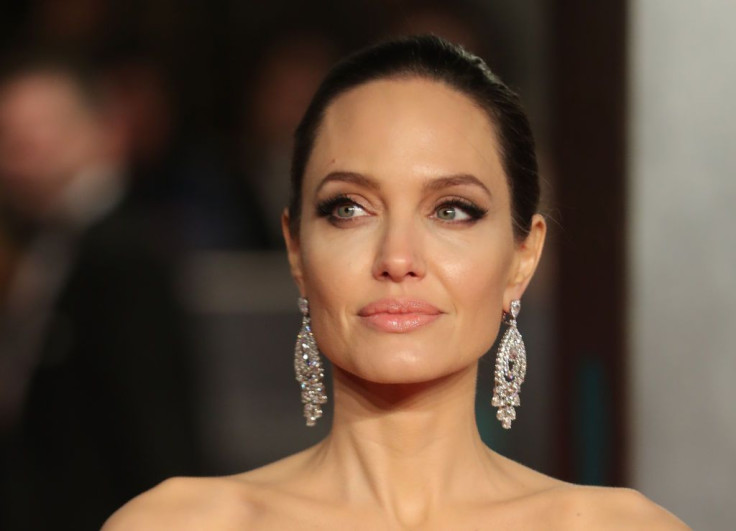 © Copyright IBTimes 2023. All rights reserved.