Angelina Jolie On Photoshoot With Bees For National Geographic: 'We Coudn't Shower For Three Days'
KEY POINTS
Angelina Jolie posed with a swarm of bees to show support to the conservation efforts
Jolie said they used pheromones and she did not shower for three days to pull off the photoshoot
The "Maleficent" star encouraged others to support the conservation efforts as well
Angelina Jolie got candid about her recent photoshoot where she was covered in bees.
Jolie partnered with National Geographic to raise awareness on conservation efforts. In the photos released by the network, the "Maleficent" star donned an off-the-shoulder white top with her hair pulled back in a sleek ponytail as she posed with a swarm of bees. In her interview, she shared how she pulled it off.
"It was so funny to be in hair and makeup and wiping yourself with pheromone," she told National Geographic. "We couldn't shower for three days before. Because they told me, 'If you have all these different scents, shampoos and perfumes and things, the bee doesn't know what you are.' [They] don't want [bees] to confuse you for a flower, I suppose."
Jolie added that they put a few things up her nose and ears to not give the bees as many holes to climb in. However, one managed to get under her dress.
"It was like one of those old comedies. I kept feeling it on my knee, on my leg, and then I thought, 'Oh, this is the worst place to get stung. It's getting really close,'" Jolie shared.
"It stayed there the entire time we were doing the shoot. And then when I got all the other bees off, I lifted the skirt and she went away."
Jolie believed that many people are not aware of what they are doing. She is convinced that most want to be good and not destructive but don't know what to buy or use. The "Salt" star supports the conservation efforts, and she is encouraging others to do the same because it is simple to do and parents can do it with their kids.
"I have six kids and a lot happening," she said, "and I don't know how to be the 'perfect' anything. And so if we can help each other to say, 'This is a way forward, simple, and this is something you can do with your kids.' "
Meanwhile, Jolie's photos and video shared by National Geographic on Instagram received praises from the netizens. The post already has almost two million likes and thousands of comments.
"So captivating," one wrote.
"How I could adore her more," another added.
"Thank you, Jolie," a different user commented.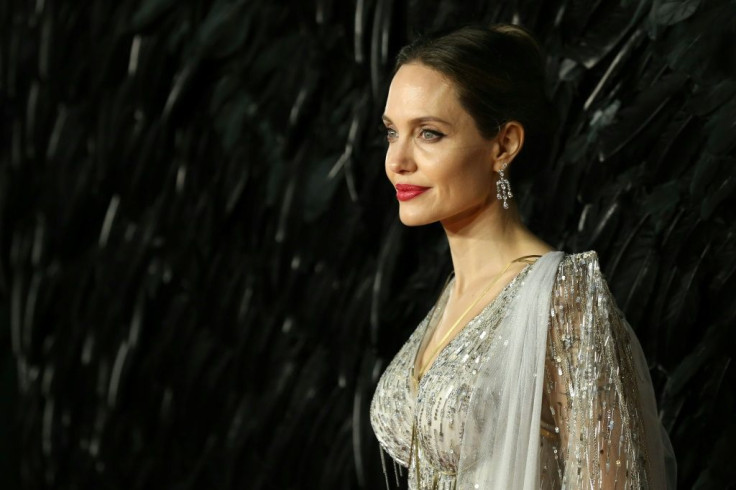 © Copyright IBTimes 2023. All rights reserved.