Angelina Jolie Revealed Brad Pitt Prevented Her From Doing This
Angelina Jolie, 44, and Brad Pitt, 55, are no longer together. However, avid followers of the "Brangelina" tandem can still vividly recall how the pair made history as one of Hollywood's most iconic for 12 years. In September 2016, the "Maleficent" star filed for divorce from her husband and petitioned for primary custody of her six kids – Shiloh, 13, Maddox, 18, Knox, 11, Zahara, 14, Pax, 15, and Vivienne, 11.
Angelina, in a recent interview with Harper's Bazaar, took a swipe at Brad and revealed she's stuck raising her children in California because of him. The "Salt" actress said her ex-partner prevented her from realizing one of her dreams: to live outside of the United States. Angelina revealed to the publication that she has to wait for all of their children to turn 18 before she can consider leaving Los Angeles for good.
"I would love to live abroad and will do so as soon as my children are 18," Angelina Jolie revealed. "Right now I'm having to base where their father chooses to live," Brad Pitt's estranged wife went on.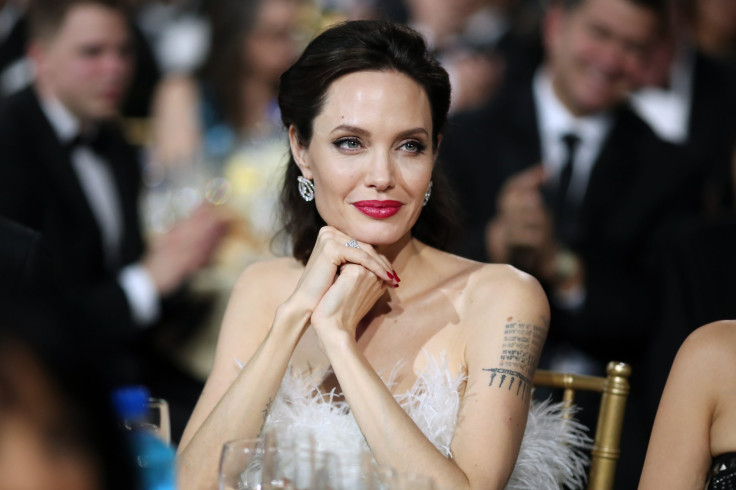 When asked about her favorite place in the world, the "Wanted" actress said it is somewhere she has never been. "I like to be dropped into the middle of something new. I enjoy being out of my element," Angelina said. "I want the children to grow up in the world—not just learning about it but living it and having friends around the world. Next year we break ground on a home in Africa," she added.
In October, Angelina Jolie revealed none of her kids are following her footsteps in the entertainment industry. Brad Pitt's estranged wife told People that Shiloh, Maddox, Knox, Zahara, Pax and Vivienne are more interested in business and humanitarian affairs than acting. She added even her youngest daughter, Vivienne, who appeared on the first "Maleficent" film, stayed away from the cameras when she was filming in London.
Angelina Jolie, also, told Entertainment Tonight, during Disney's D23 Expo in August, that she is extremely proud of how her children are being so affectionate to each other. When asked if she cried after sending Maddox off to college at Yonsei University in South Korea, Brad Pitt's ex-ladylove painlessly answered yes.
© Copyright IBTimes 2023. All rights reserved.