Angelina Jolie Shops At Target, But Not Due To 'Financial Trouble'?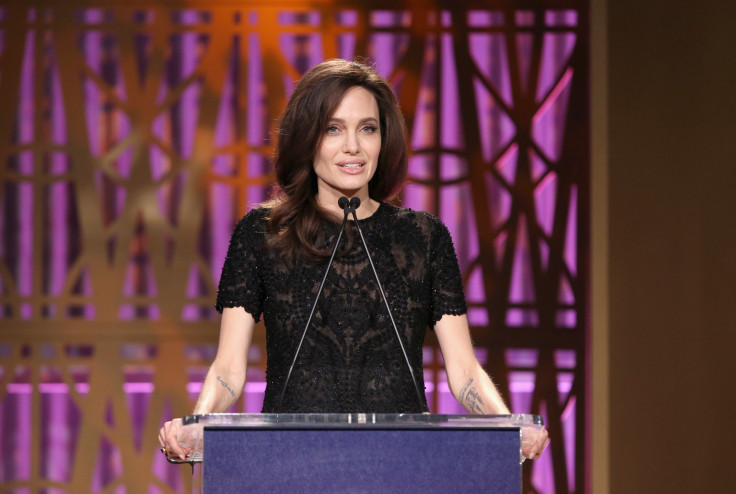 Angelina Jolie is not having financial problems.
Jolie has been spotted shopping at the most popular discount store, Target. On Friday, Radar Online immediately speculated that the "Maleficent" star is having financial problems. "Is Angelina Jolie having financial trouble?" it asked.
A purported source claimed that Jolie is obsessed with finding cheap gift ideas. However, the insider explained that the actress loves the store.
"Angie loves Target. It's one of her favorite stores and a place where she gets lots of her Christmas gifts," the alleged insider explained. "She has staff that can get her anything and go anywhere for her, yet one place she has been spotted is Target. It makes her happy. Walking around with her shopping cart makes her feel normal again"
The debunking rumor site, Gossip Cop, immediately debunked the report. According to the publication, Jolie is worth millions and this is not changing despite her divorce with ex Brad Pitt.
Jolie's current net worth is $160 million. This year, she wrote produced and directed "First They Killed My Father." Jolie also starred and executive produced the film "The Breadwinner."
The site added that Jolie has been seen at grocery stores and flea markets just like most of the celebrity stars. Thus, the "Changeling" actress' shopping at the Target has nothing to do with her financial status.
In fact, this is not the first time that Jolie has been spotted at the store. In August, Jolie and her kids, Shiloh, 11, and Vivienne, 9, were seen making their way to Target. The trio looked relax and was not in a hurry when they entered the store.
Jolie and her daughters went out without any shopping bags. However, they had drinks in their hands. The "Mr. & Mrs. Smith" star had a juice, Shiloh opted for a bottle of water while Vivienne got a soda.
In related news, just recently, Jolie spoke about having her kids homeschooled. According to the "First They Killed My Father" director, she decided to have this type of education because she wants them to learn more.
"It bothered me how little I was taught in school," Jolie explained."I do worry about my children's education. I homeschool partially because they are from around the world and it's very … I didn't want them to have the same education I had when it came to Vietnam or Cambodia."
© Copyright IBTimes 2023. All rights reserved.