Angelina Jolie Wants To Make London Apartment Her Permanent Home, Report Says Amid Divorce Rumors With Brad Pitt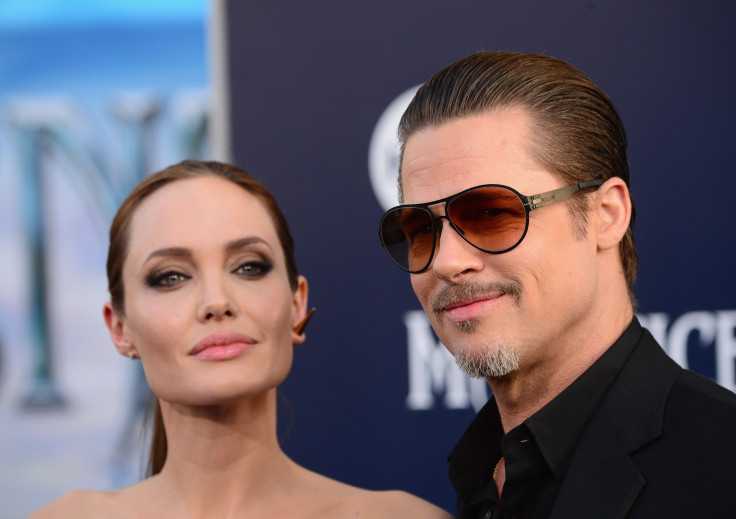 Angelina Jolie would like to make the London apartment, in which she and her family are currently residing on rent, her permanent home, according to People magazine's latest issue. The report comes amid the couple's troubled relationship and divorce rumors.
Jolie and her husband, Brad Pitt, rented a $21,000 eight-bedroom house in Surrey, on the outskirts of London, according to People. A source told the magazine that the house is "big, kid-friendly and has all the modern conveniences."
Even their children enjoy being in London, according to the report.
"They like that there are toy shops in town and that it's not far from central London. It's got that peaceful, leafy suburb vibe as well. ... Angie would pick it as their permanent home if she could," the source told the magazine.
Jolie and Pitt, who have been together for over 10 years, have been battling divorce rumors for some time now. However, they have been spotted together on several occasions, dismissing reports about their marriage troubles.
Recently, Gossip Cop debunked an InTouch Weekly report that said Jolie was furious after Pitt flirted with his "Five Seconds Of Silence" co-star Marion Cotillard. Jolie was rumored to have "walked out" because of his flirting with Cotillard.
On Friday, Jolie took to Twitter to seemingly clarify reports surfacing about her and Pitt's relationship.
© Copyright IBTimes 2023. All rights reserved.