Brad Pitt's Flirting With Co-Star Marion Cotillard Makes Wife Angelina Jolie Furious? Actress 'Walking Out' On Pitt Rumor Debunked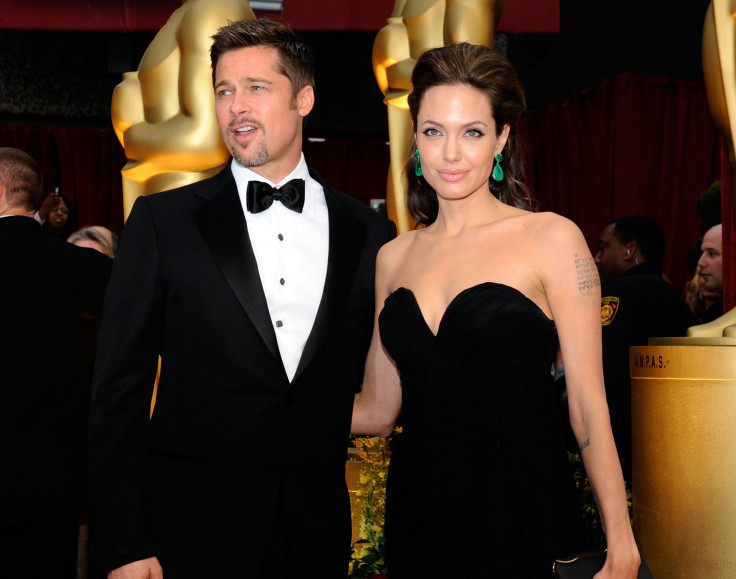 Angelina Jolie and Brad continue to fight divorce rumors with a new report claiming that the actor's flirting with his "Five Seconds Of Silence" co-star Marion Cotillard left Jolie furious. However, the report has been dismissed by Gossip Cop, a rumor debunking website.
Jolie "walked out" on her husband because of his flirting with Cotillard, InTouch Weekly magazine reported, according to Gossip Cop, which says that report is fabricated.
The magazine claimed that Jolie is upset about the on-set relationship between Pitt and Cotillard. "Brad is really bonding" with Cotillard, and the two are "flirting and sharing inside jokes between takes," a source told the magazine, according to Gossip Cop.
The insider also said that Pitt "has become Marion's one-man fan club," and "comes home raving about how classy and talented she is and how much he loves her French accent."
"Angelina can't stand it," the insider said, adding the actress "walked out" on Pitt because of her suspicion and jealousy. "They have both been pushed beyond the brink."
However, another source close to the A-list Hollywood couple told Gossip Cop that that is "no truth" to the magazine's story.
The website had last month debunked report by Radar Online, which said that Jolie fired one of her children's "gorgeous" nannies because she was caught flirting with the star's husband.
"Brad was going in and out of Cambodia as his schedule would allow. He is always well-liked by the staff and friendly with them, but it became obvious the nanny was flirting around him and being a little too friendly," one insider told Radar Online.
The 40-year-old noticed that the nanny was always near the pool at the same time Pitt would be there, according to the report. "Her paranoia grew even further when she saw him fresh out of the shower wrapped in just a towel, getting some juice while the nanny was also in the kitchen with a big smile on her face. That was the final straw for Angie," the source revealed to Radar Online. "She confronted the nanny and a huge screaming match erupted. Of course, she didn't hesitate to pull the trigger, and the nanny packed her things and was gone faster than you could imagine," the source added.
Jolie and Pitt, together for over 10 years, have been fighting divorce rumors for some time now. However, they have been spotted together on several occasions, shunning reports about their marriage troubles.
© Copyright IBTimes 2023. All rights reserved.
FOLLOW MORE IBT NEWS ON THE BELOW CHANNELS