Angelina Jolie's Weight Loss Panics Father Jon Voight? Report Surfaces Amid Divorce Rumors With Brad Pitt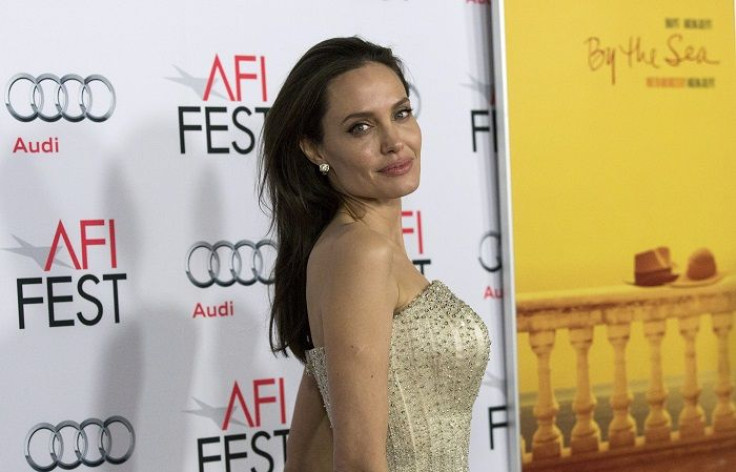 Angelina Jolie's weight loss has panicked her father Jon Voight, a new report claimed, amid the actress' divorce rumors with Brad Pitt. The actress is reportedly weighing about 79 pounds.
According to Radar Online, Voight has been calling Jolie, who is ignoring him.
"Jon was concerned after seeing photos of his daughter looking like she was wasting away, and he called Brad," a source told Radar Online. "He practically begged Brad to get Angie to talk to him, but Brad had to tell him he's about the last person Angie would want to hear from about this."
Jolie and Voight's relationship reportedly turned sour after he claimed his daughter had "serious mental problems" in a 2002 interview. However, they mended their relationship but are keeping distance, reports claim.
Jolie was also pictured a meal with British politician William Hague Monday evening. Radar Online had reported that the shawl Jolie had wrapped around herself could not hid her "frighteningly frail arm" and her "tiny legs were on display beneath her grey skirt." The report also added that the 40-year-old's "stick thin frame" was pretty evident despite her efforts to cover up in the shawl.
The reports on Jolie's weight issue come amid divorce rumors with Pitt. However, couple, who have been together for over 10 years, were spotted together on several occasions, dismissing reports about their marriage troubles.
Recently, Gossip Cop debunked an InTouch Weekly report that said Jolie was furious after Pitt flirted with his "Five Seconds Of Silence" co-star Marion Cotillard. Jolie was rumored to have "walked out" because of his flirting with Cotillard.
© Copyright IBTimes 2023. All rights reserved.
FOLLOW MORE IBT NEWS ON THE BELOW CHANNELS