'Animal Kingdom' Season 3 Spoilers: Episode 6, 'Broke From The Box' Synopsis
Just when the Cody boys believe they have gotten things under control, unexpected events threaten their survival. On "Animal Kingdom" Season 3, episode 6, Smurf will learn some upsetting news as the boys deal with their new reality.
"J (Finn Cole) tries to make his relationship with Nicky (Molly Gordon) work as he faces pressure from Smurf (Ellen Barkin) to clean up loose ends from Javi's (Alex Meraz) murder," the synopsis for "Broke from the Box" teases.
In the promo video for the TNT series, J is seen carrying Nicky, who is covered in blood. She is later heard saying, "Don't let me die." J and Nicky's relationship hasn't been the same since Nicky told J she slept with another guy.
Although J has been cheating on Nicky with Mia (Sohvi Rodriguez), he was still upset that his girlfriend betrayed him. Nicky has been struggling to deal with the tension between them, and it appears things take a turn for the worse.
There are plenty of people after the Cody family which means she could have been injured during a surprise attack at the house. However, her issues with J could have been too hard to deal with and she could have hurt herself while being overcome with worry about the future of their relationship.
In a sneak peek video of "Animal Kingdom" Season 3, episode 6, Smurf learns she finally has a hearing coming up. Her lawyers inform her that the ballistics report will link her to a bullet fired at Javi postmortem, which means she could have avoided a murder charge. However, the A.D.A's office has a witness to connect her to the murder, and they refuse to reveal the identity of the individual.
Smurf is asked her if there is anyone who could tie her to Javi's murder, but the clip ends before she can answer. Other than Baz (Scott Speedman), who was pronounced dead after being shot several times, the only other person who knows about Smurf's involvement with Javi's murder is the guy from his crew, who she paid to kill him.
Will Smurf tell her lawyers the truth, or will she rely on J to take care of her unfinished business?
"Craig (Ben Robson) gathers the boys to defend the Codys' reputation in town when outsiders move in on their territory," the synopsis for episode 6 says.
In the TNT promo video, Craig states the word around town is the Cody family has become a target. Now that Smurf is gone, the family hasn't been pulling as many jobs as they used to and aren't intimidating as many people like Smurf has had them do in the past.
The cops have been waiting for the Codys to slip up, and attacking another crew could give the police a reason to finally arrest the family.
"Billy (Denis Leary) gives Deran (Jake Weary) an idea for a job," the synopsis states. Deran has decided to give Billy a chance to be in his life, but it doesn't look like his father has plans on teaching him to abide by the law.
In the promo, Billy tells Deran he needs to shoot back if people start firing at him. Billy is aware that Smurf's absence means the family has to find a way to pay all the bills. Although Smurf wants Billy out of her house, Billy is attempting to prove he will be helpful as the family struggles to keep their affairs in order.
Will Billy prove he is useful while Smurf is gone, or is he setting the Cody boys up for failure?
"Animal Kingdom" Season 3, episode 6 airs Tuesday at 9 p.m. EDT on TNT.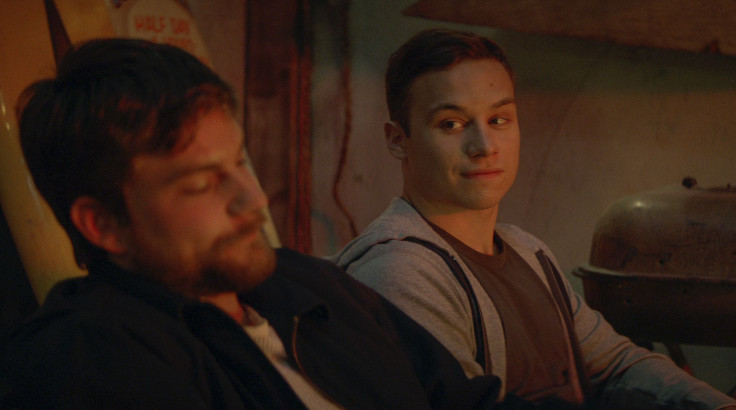 © Copyright IBTimes 2022. All rights reserved.
FOLLOW MORE IBT NEWS ON THE BELOW CHANNELS