Anna Faris Hints Chris Pratt Didn't Have Her Back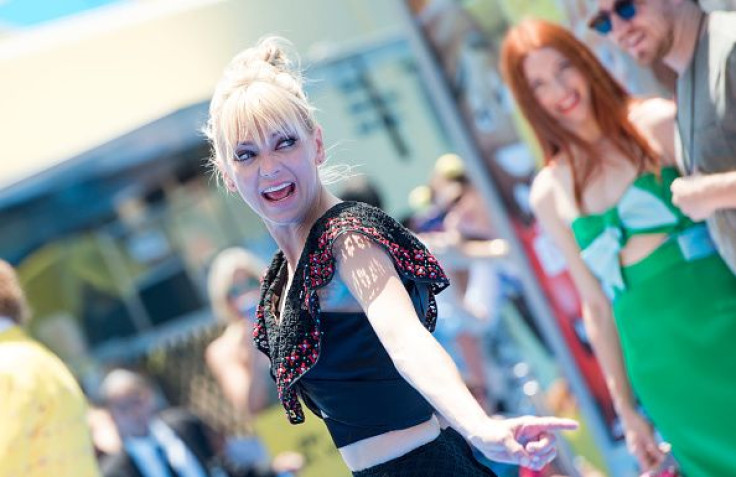 "Mom" actress Anna Faris gave a glimpse into the inner workings of her relationship with estranged husband Chris Pratt when she gave some advice to a caller on her podcast, "Unqualified," Monday. The actress cautioned the caller, saying it's imperative to be aware of one's "independence" and "worth."
"Life is too short to be in relationships where you feel this isn't fully right or somebody doesn't have your back, or somebody doesn't fully value you," she said to the caller. "Don't be afraid to feel your independence if things aren't right."
The funny lady seemingly hinted at her own relationship in her next statement. "I made that mistake, I think, a little bit, like 'I'm checking my relationship off the list' and if that would be the final piece of advice I could give you, that would be know your worth, know your independence," she said.
Monday was the first time Faris, 40, opened up about her split from the "Jurassic World" star. Their busy careers apparently put a strain on their relationship.
"My long-distance relationship with Chris, I wouldn't describe it as that, but we do spend a lot of time apart," Faris said earlier in the podcast. "But the advantage of that is it makes you so appreciate the time you have together, and you really, really value that. … And you don't want to waste it fighting, and you know, like, all the minutiae. It's a high price to pay, you know, but it is a benefit. A silver lining."
That wasn't the only way their career's impacted Faris. She also felt isolated from the world, feeling like she had to play a comedian both on-screen and off-screen. "I play a character on 'Mom,' I play a character in movies, but I also play a public character," the Washington State native said. "There's definitely a loneliness and, like, an internal element to being a performer. I feel like I have to laugh."
She and Pratt took to social media last week to announce their split. While Faris chose Instagram, Pratt went to Facebook.
"Anna and I are sad to announce we are legally separating," Pratt wrote. "We tried hard for a long time, and we're really disappointed. Our son has two parents who love him very much and for his sake we want to keep this situation as private as possible moving forward. We still have love for each other, will always cherish our time together and continue to have the deepest respect for one another."
Faris and Pratt were married for 8 years. They share 4-year-old son Jack together. Faris' father, Jack, told Radar Online the former couple was still on good terms. "I can't say much, but what I can say is that they are both wonderful loving people who respect each other," he told Radar Online last week in an exclusive interview. "And right now we are just trying to do what's best for our grandson."
Follow me on Twitter @mariamzzarella
© Copyright IBTimes 2023. All rights reserved.