Anna Sorokin Facts: 'Fake Socialite' Accused Of $275K Scam Won't Testify
"Fake socialite" Anna Sorokin, who swindled friends, banks and hotels by posing as a wealthy heiress, declined to testify Monday as her five-week fraud trial neared its end. New York prosecutors rested their case against the Russian-born who assumed the alias Anna Delvey and bilked individuals and businesses out of $275,000 while living a jet-setting lifestyle she couldn't afford.
Sorokin told a judge she will not testify in her grand larceny and theft of services trial in the state court in Manhattan. Her decision came after several weeks of testimony against her. She also attempted to score a $22 million loan from two banks by submitting fraudulent paperwork.
Sorokin's lawyer said she never intended to commit a crime and planned to pay back the money. Closing arguments were expected Tuesday, and jurors will begin deliberating the same day. If convicted, she will serve her prison sentence in the United States; if she is not convicted, she will likely be deported back to Germany, due to her overstaying her visa.
The 28-year-old traveled all over the world between 2013 and 2017 and lived in expensive hotel rooms before she was arrested in October 2017 and jailed at Rikers Island.
"Her overall scheme has been to claim to be a wealthy German heiress with approximately $60 million in funds being held abroad," prosecutor Catherine McCaw said at the time of her arrest. "She's born in Russia and has not a cent to her name as far as we can determine."
Her story gained attention in 2018 when Vanity Fair and New York Magazine published two pieces about her. The daughter of a Russian truck driver, Sorokin and her family moved to Germany in 2007, and she moved to London after graduating from high school in 2011 for an internship at a PR firm. She then went to Paris to start an internship at the high-end European art magazine Purple.
After she moved to New York, she reportedly remade herself as a socialite, telling people she was a German heiress with a trust fund and that she was planning to build a "dynamic visual-arts center dedicated to contemporary art."
"I am very upset that things went that way and I didn't mean for it to happen," she had said during an interview with the Cut last year. "But I really can't do anything about it, being in here."
She also insisted she was not a fraud, and that she still harbored genuine ambitions of becoming a leading figure in the art world: "I was never trying to be a socialite. I had dinners, but they were work dinners. I wanted to be taken seriously."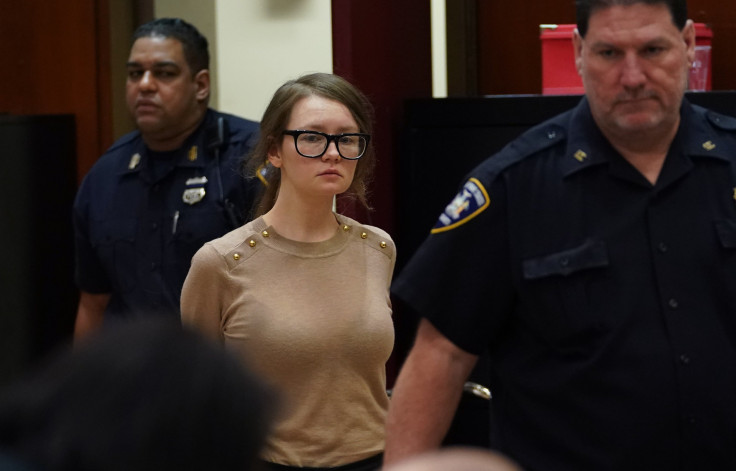 © Copyright IBTimes 2023. All rights reserved.