Anne Heche Net Worth Before Her Death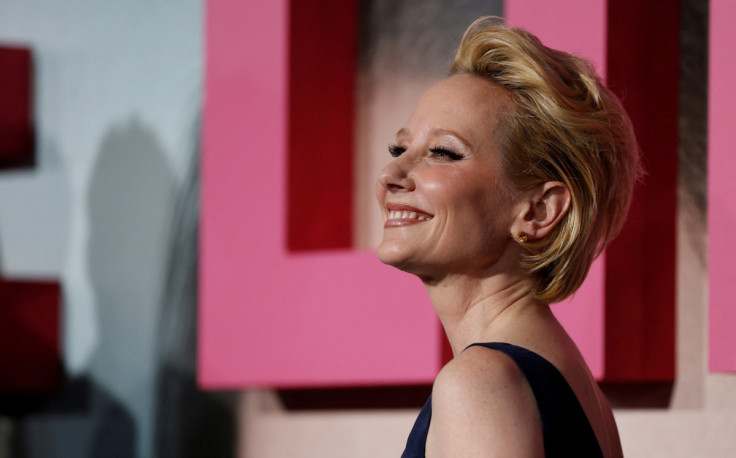 KEY POINTS
Anne Heche had an estimated net worth of $4 million
She rose to fame in the early 1990s playing twins on the soap "Another World"
Heche had a three-year relationship with talk show host Ellen DeGeneres in the late '90s
Anne Heche died Sunday, nine days after she was critically injured in a horrific car crash in Los Angeles. She was 53.
Her representative, Holly Baird, confirmed the news late Sunday in an email to The New York Times, saying that Heche had been "peacefully taken off life support."
At the time of her death, Heche had an estimated net worth of $4 million, according to Celebrity Net Worth.
Heche was born in May 1969 in Aurora, Ohio. In her 2001 memoir "Call Me Crazy," she detailed her turbulent upbringing as the youngest of five children in a family that moved 11 times.
When Heche was 13, her father, a choir director, died of AIDS at age 45, which she said he contracted from same-sex partners. Heche alleged that her father repeatedly raped her as a child. Other members of her family, however, disputed the claim.
Heche's brother, Nathan, died at 18 in a car crash, just three months after their father's death. Soon after, Heche became estranged from her mother.
Heche rose to fame in the early 1990s playing twins on the soap "Another World." She won a Daytime Emmy for her performance.
Her first major role was as Johnny Depp's girlfriend in the 1997 gangster drama "Donnie Brasco."
In the same year, she was cast in several other films, including "Wag the Dog," "Volcano," "I Know What You Did Last Summer" and "Six Days, Seven Nights."
At the time, Heche also began a high-profile relationship with talk show host Ellen DeGeneres, shortly after the comedian came out as gay. They dated for three years before calling it quits in 2000.
Heche claimed her relationship with DeGeneres did not work out because the TV personality's goal was to make a lot of money, while hers was to find love.
In a 2020 interview with Page Six, Heche admitted that her romance with DeGeneres caused her career to stall.
"I was in a relationship with Ellen DeGeneres for three-and-a-half years and the stigma attached to that relationship was so bad that I was fired from my multimillion-dollar picture deal and I did not work in a studio picture for 10 years," she claimed.
In September 2001, Heche married cameraman Coleman Laffoon, whom she met during the filming of a documentary about DeGeneres. They welcomed a son in March 2002 and divorced seven years later.
Heche also had a relationship with her "Men in Trees" co-star James Tupper. They have a son named Atlas, who was born in March 2009. The two split up in 2018.
Heche's most recent films included "Opening Night," "Catfight," "A Christmas Carol," "Armed Response," "The Last Word," "The Best of Enemies" and "The Vanished."
She also portrayed Joyce Dahmer, the mother of serial killer Jeffrey Dahmer, in 2017's "My Friend Dahmer," and appeared on the NBC series "The Brave" from 2017 to 2018.
In the months leading up to her Aug. 5 car crash, Heche worked on several projects. In June, she wrapped filming on Lifetime's "Girl in Room 13," which is set to premiere this fall.
She will also star opposite Dermot Mulroney in the upcoming horror-thriller "Full Ride," has a recurring role in "All Rise" on OWN and is set to appear in Sam Levinson and The Weeknd's HBO show "Idol," according to People.
In May 2019, Heche and Tupper listed their home in the Hancock Park area of Los Angeles for $3.95 million and then lowered the asking price to $3.695 million the following month. The exes finally accepted $3.165 million for the 4,735-square-foot, four-bedroom home in November 2019.
After Heche was declared brain dead Friday, DeGeneres offered her condolences to her ex's loved ones via Twitter, calling Heche's passing a "sad day."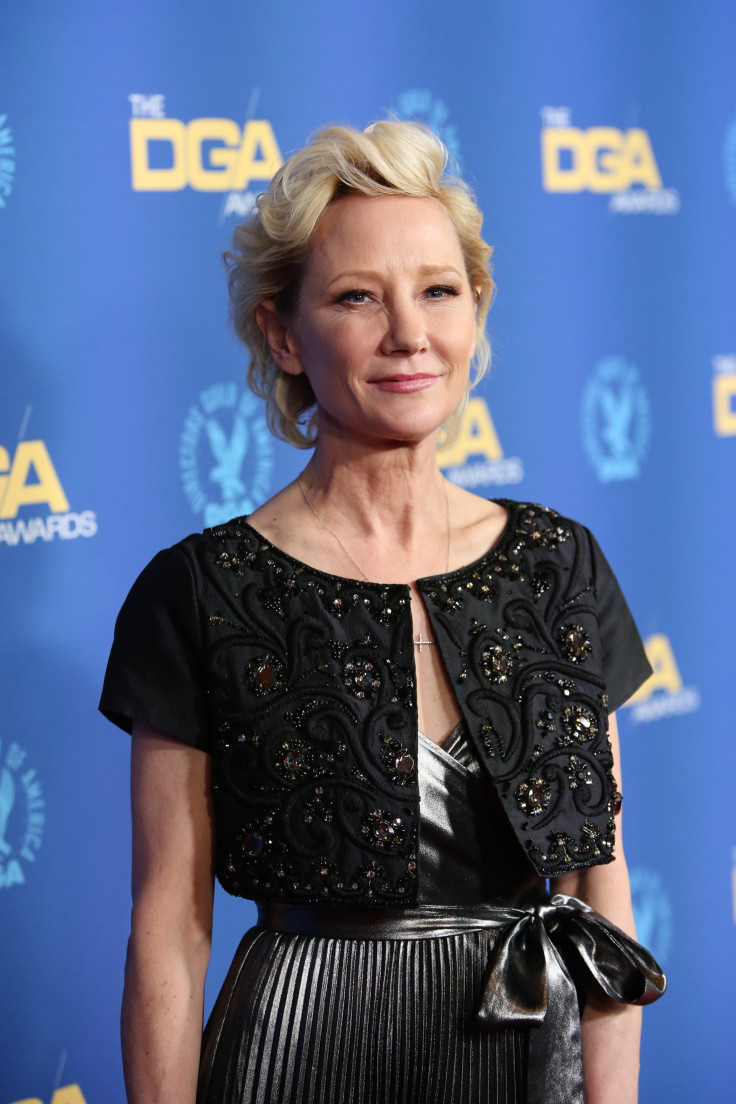 © Copyright IBTimes 2023. All rights reserved.