Anne Heche's Son Atlas Breaks Silence After Her Passing, Legal Battle Over Estate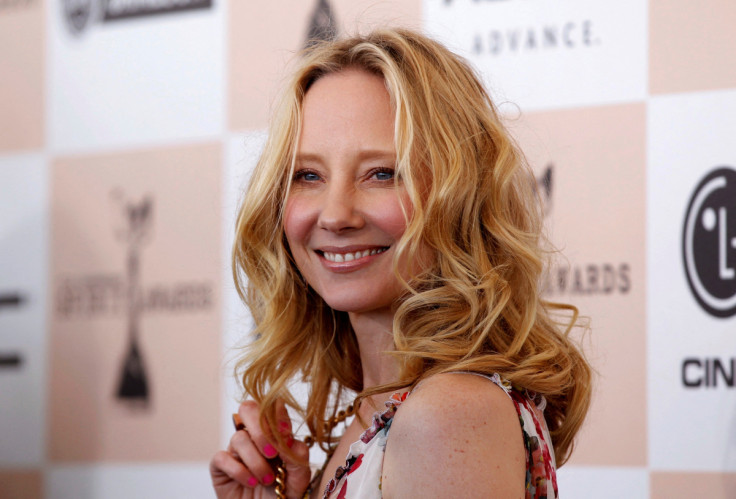 KEY POINTS
Anne Heche's son Atlas mourned his late mother in his first statement since the actress' death
The 14-year-old called Heche the "brightest person [he's] ever known"
Atlas said his mom "always knew the right thing to do"
Anne Heche's son Atlas has broken his silence on his mother's death nearly six months following her fatal car crash.
The 14-year-old, whom Heche shared with her ex James Tupper, mourned his late mother and reflected on her legacy in his first statement since the actress' death.
"My mom was the brightest person I've ever known," Atlas said in a tribute published Tuesday by Los Angeles Inquisitor magazine. "She always knew how to solve a problem, or help a friend. She always knew the right thing to do. I cannot put into words how grateful I am or how much I miss her."
Heche passed away in August 2022 after a fatal car crash in Los Angeles. She was 53.
Atlas had remained silent about his mom's death during the court battle between his dad, Tupper, and Atlas' 20-year-old half-brother, Homer Laffoon, over Heche's estate following her death.
Homer, who is Heche's son with ex-husband Coleman Laffoon, had filed a request for control over his late mother's estate, but Tupper claimed that Heche intended to leave him her assets.
Homer opposed the validity of an alleged 2011 email from the late actress that Tupper claimed was Heche's will appointing him as the executor of her estate.
Homer argued that the email did not satisfy the legal requirements for a valid will because it lacked the two witness signatures required by law. He also alleged that the signature on the document was allegedly not Heche's.
"Mr. Tupper repeatedly refers to the email attached to the Objection as a 'will.' However — as a matter of law — the email does not qualify as either a holographic will or formal witnessed will," the document read, according to People. "The email fails to satisfy the legal requirements for a valid holographic will because the material provisions of the purported will are not in the handwriting of the Decedent. A will is valid as a holographic will, whether or not it is witnessed, if the signature and the material provisions are in the handwriting of the testator."
Tupper fired back at Homer, claiming that he doesn't treat Atlas well. He claimed that Homer allegedly acts in a "hostile" manner toward his younger half-brother and has refused to communicate with him or his representatives.
Tupper went on to claim that Homer was incapable of running Heche's accounts.
However, Us Weekly reported in November 2022 that Homer was named the general administrator of the estate. His "special powers" were set to expire before the new year.
Meanwhile, Tupper recounted his over-a-decade romance with the "Six Days, Seven Nights" actress in his own statement to the Los Angeles Inquisitor. According to him, Heche was the "very definition of light in our lives" and always brought them "fun, love and energy."
"She will always be remembered in our hearts and minds," he added.
Homer previously issued a statement mourning Heche shortly after she passed away.
"My brother Atlas and I lost our Mom. After six days of almost unbelievable emotional swings, I am left with a deep, wordless sadness," he said in August 2022. "Hopefully my mom is free from pain and beginning to explore what I like to imagine as her eternal freedom."
© Copyright IBTimes 2023. All rights reserved.
FOLLOW MORE IBT NEWS ON THE BELOW CHANNELS