Anonymous Hacks FEMA Server: Hackers Leak Database To Protest Homeland Security Drill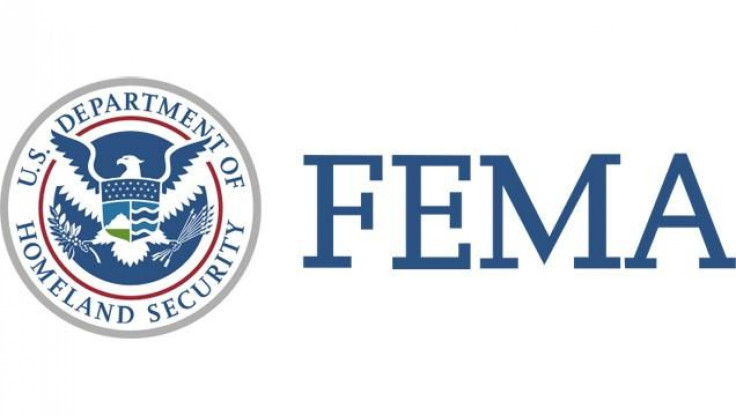 In response to a Homeland Security drill aimed at fighting against hacker collectives, Anonymous posted to CyptoBin what it claims to be the database of a server used by the Federal Emergency Management Agency, or FEMA. The leak, if legitimate, included the names, addresses and other private information of FEMA and private defense contractors, federal agents and local authorities.
The 2012 cybersecurity exercise dubbed Cyber Capabilities Tabletop Exercise focused on responding to a cyberattack on U.S. businesses and infrastructure. The exercise used a fictional hacker collective known as the Void that was preparing to unleash "a global day of extreme action against U.S. interests and organizations, both private and government-related." The attack involves a company's page getting defaced with a message from the Void, as well as an attempt to illegally transfer funds.
Anonymous said it was obvious to them that the Void represented their hacker collectivist. Indeed, the attack in question is very reminiscent of Anonymous' operations.
Anonymous isn't flattered with the imitation and felt it was an attempt to spread misinformation about Anonymous as an anti-American organization.
"We are not fighting any one government or corporation; we are fighting any enemy of freedom of speech and anyone compromising the right to remain anonymous online, without fear of reprisals from governments or corporations with the legal authority or financial resources to destroy the lives of anyone who dares express opinions contrary to their own official line,"Anonymous wrote in the preface to the leaked database.
Anonymous said the leak is intended as a warning, not to cause harm to the U.S. For this reason, Anonymous redacted logins, passwords, social security numbers and other information that may be dangerous.
"This is a message from some of us, to FEMA, to various world governments and to their complicit corporate lackeys who dwell in the shadows as well as to the 2.5 billion regular people who use the Internet and have found that their right to privacy has been utterly destroyed."
FEMA said that it is aware of the leak, but did not confirm or deny the legitmacy of the information.
"We are aware of this reported release of information to the media," a FEMA spokesperon told IBTimes in an email. "FEMA is closely working with the DHS National Cybersecurity and Communications Integration Center (NCCIC) and the U.S. Computer Emergency Readiness Team (US-CERT) and investigating this."
Anonymous dedicated the leak to Edward Snowden, Jeremy Hammond and Weev. The International Business Times reached out to members of Anonymous for a comment on the leak and why it targeted a FEMA database to respond to a Homeland Security operation but has not received a response.
The leaked database ban accessed here (password: fema).
© Copyright IBTimes 2023. All rights reserved.