Anonymous' ISIS Operation Twitter Lists Are 'Wildly Inaccurate' And Causing Headaches At Twitter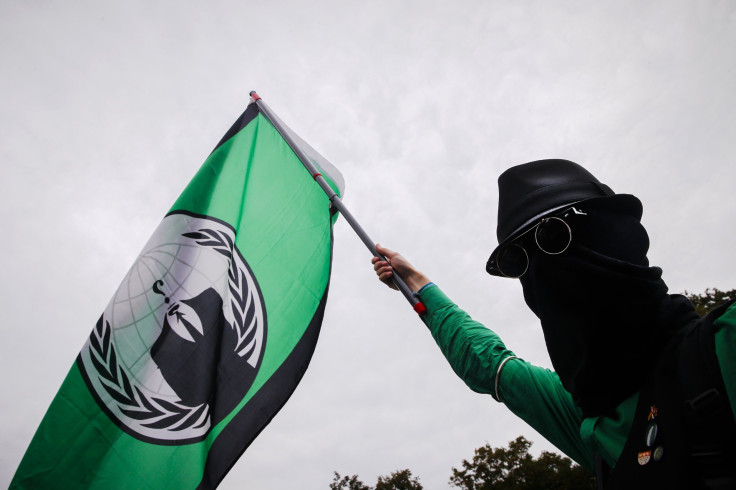 It looks like Anonymous' "war" against the Islamic State terrorist group, aka ISIS, has only resulted in the hacking group shooting itself in the foot. Members of Anonymous have encouraged Internet users to join in its plan to silence ISIS' social media accounts, but numerous operations have resulted in the public identification of thousands of accounts with no terrorist affiliation. Now, after multiple inaccurate complaints, Twitter appears to be ignoring Anonymous altogether.
Anonymous, which frequently involves itself in major news events, last week promised to launch its "biggest operation ever" against the group in retaliation for the recent Paris terrorist attacks, which killed 130 people. ISIS claimed responsibility for those attacks. The plan involved asking the public to report suspected ISIS-affiliated accounts by compiling them in a document and sending it to Twitter, which would presumably remove the accounts as punishment for violating a terms-of-service ban on supporting terrorism. One list of 4,000 accounts reviewed by Ars Technica Sunday shows some accounts that have posted messages sympathetic to ISIS, but many others are anti-ISIS, and still others appear simply to be Arabic-speaking Twitter users.
Twitter said it does not respond to online lists, only direct complaints from users. While members of Anonymous are likely filing some of these complaints, it's unclear how much of an effect the group has had, if any.
The discord has led to Anonymous infighting, a now common occurrence. Some members of the group have distanced themselves from the operation (#OpISIS, in this case), making headlines.
A Twitter spokesperson previously told the Daily Dot that the company's own review of Anonymous-submitted lists proved to be "wildly inaccurate." Anonymous previously claimed to have silenced 20,000 ISIS accounts, or half the known number used by the terrorist group.
"Users flag content for us through our standard reporting channels. We review their reports manually and take action if the content violates our rules," the Twitter spokesperson said. "We don't review Anonymous lists posted online, but third-party reviews have found them to be wildly inaccurate and full of academics and journalists."
All of this ignores the fact that ISIS is using other networks in its communications. The terrorist group has used various social media pages, encryption apps such as Telegram and a dark-net website to communicate with followers and post new online threats.
© Copyright IBTimes 2023. All rights reserved.