Anonymous Targets Maryville, Missouri, After Teen Rape Victim Daisy Coleman Was Forced Out Of Town And Suspects Went Free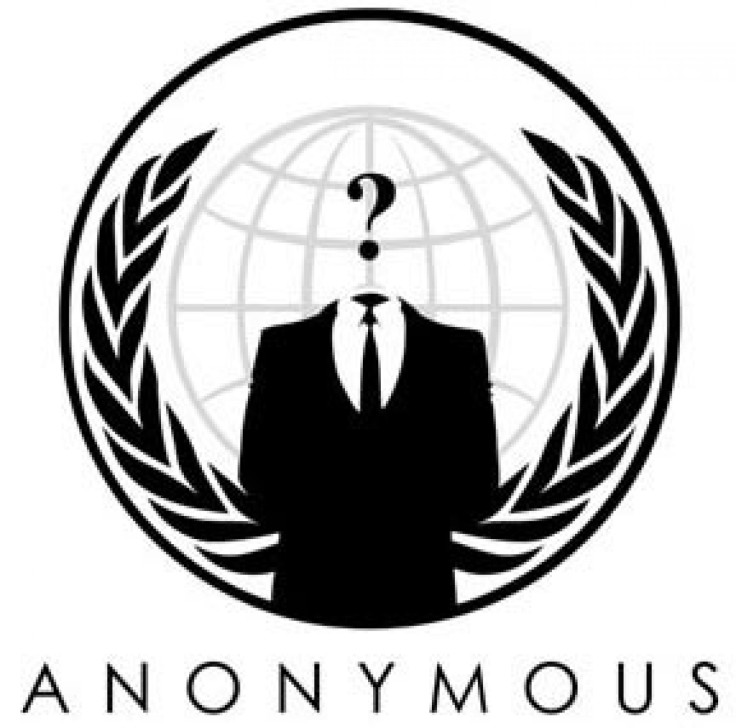 The international hactivist collective Anonymous has targeted the rural Missouri town of Maryville in its latest campaign, following the Kansas City Star's shocking report that the rapists of two underage girls walked free after all charges against them were dropped.
"If Maryville won't defend these young girls, if the police are too cowardly or corrupt to do their jobs, if the justice system has abandoned them, then someone else will have to stand for them," a computerized voice says in an Anonymous message titled #OpMaryville.
On Saturday, the Kansas City Star published an investigative report into the case of Daisy Coleman (whose name was revealed with her mother's permission in hopes of publicizing the case). The Star found that on the morning of Jan. 8, 2012, Daisy, then 14, and her 13-year-old friend snuck away from home to join 17-year-old high school football star Matthew Barnett an informal party.
There, Barnett offered the girls, who had already been drinking, large amounts of alcohol, the report alleges. He later carried an unconscious and blacked-out Daisy into his room and had sex with her while another student filmed at least part of the act. Daisy's 13-year-old friend says that a third unnamed high schooler also took her into a room and had sex with her, despite her pleading "no" several times. Barnett then dropped a crying Daisy off at her house, leaving her on her front porch in below-freezing temperatures, according to the report. Daisy spent the rest of the night barely conscious on the porch in 22-degree weather.
Though charges were filed against Barnett and his friends, they were later dropped unceremoniously. Daisy's family was harassed and ostracized to the point of having to move out of Maryville after her mother lost her job. The Coleman residence was burned down after they moved. Meanwhile, Barnett, grandson of state Rep. Rex Barnett, is a student at the University of Central Missouri.
Anonymous has reacted furiously to the Star's report, vowing in a new video to investigate Maryville Mayor Jim Fall and several other officials. Members of the organization have begun spreading information online under the tags #OpMaryville and #Justice4Daisy. In the past, Anonymous has worked to publicize the now-infamous Steubenville, Ohio, rape case, which resulted in the conviction of two high school football players. Anonymous' involvement in Daisy Coleman's case may propel her into the same national spotlight.
"We demand an immediate investigation into the handling by local authorities of Daisy's case. Why was a suspect, who confessed to a crime, released with no charges? How was video and medical evidence not enough to put one of these football players inside a courtroom?" the Anonymous message reads. "Most of all, we are wondering, how do the residents of Maryville sleep at night?
"We have heard Daisy's story far too often. We heard it from Steubenville, Halifax and Uttar Pradesh. In some cases, it was too late. Both Amanda Todd and Rehtaeh Parsons, girls not much older than Daisy, took their own lives after the adults, the police and the school system, failed to protect them. If Maryville won't defend these young girls, if the police are too cowardly or corrupt to do their jobs, if justice system has abandoned them, then we will have to stand for them. Mayor Jim Fall, your hands are dirty. Maryville, expect us."
Watch Anonymous' full message below.
FOLLOW MORE IBT NEWS ON THE BELOW CHANNELS