Another Teenage Girl Found Hanging From A Tree In Uttar Pradesh, India; Family Says She Was Raped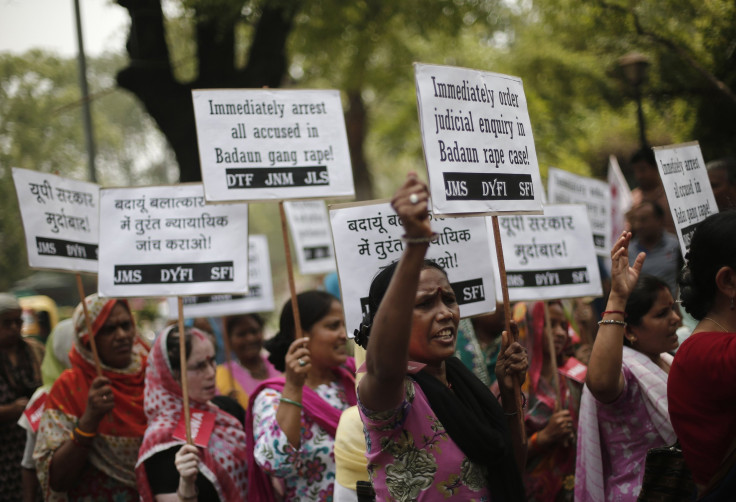 A teenage girl was found hanging from a tree in a village in Uttar Pradesh, a state in northern India, on Thursday, and while her family has claimed she was raped, local authorities have not confirmed it.
The latest incident in the Moradabad region comes just a day after a 44-year-old woman's body was found Wednesday in a similar way in Bahraich district, about 225 miles southeast of Moradabad. The family of the teenage girl, who reportedly went missing from her home in Rajpura village Wednesday night, claimed that she was raped and murdered, and a post mortem is underway. The girl's exact age remains unclear as NDTV, an Indian news network, reported her to be 16 while a BBC report said she was 19 years old.
"We have sent the body for post-mortem and are waiting for the report to know the cause of the death," Gulab Singh, deputy inspector general of Moradabad range said, according to Hindustan Times, a daily newspaper. "A team of senior officials has visited the spot and the local police officials have been directed to investigate the case from every possible angle."
Police officials reportedly said that they could conclude that the girl was raped only after a post mortem.
While police are investigating the death of the teenage girl, media reports said that initial tests on the 44-year-old woman have failed to find any evidence of rape, but more tests are being conducted as the family of the woman has claimed that she was gang-raped, according to CNN, which reported that the woman was 42 years old.
"We are not commenting how it all happened until our investigation is complete," Bahraich district police chief, Happy Guptan, told CNN.
A similar incident took place two weeks ago when two girls, age 14 and 15, were gang-raped and killed by attackers who hung their bodies from a tree in the village of Katra in Badaun district, also in Uttar Pradesh. Four people, including a policeman, were arrested in the case, which will reportedly be probed by the Central Bureau of Investigation.
Indian Prime Minister Narendra Modi made his first comments about the incident Wednesday following widespread outrage about women's safety across the country.
In his first speech to the nation's parliament, Modi reportedly urged politicians to work for the safety of women in the country and warned them against "politicizing rape." He also said that politicians were "playing with the dignity of women," according to The Guardian.
© Copyright IBTimes 2023. All rights reserved.