Anthony Anderson Graduates From Howard University At Age 51: 'It's Never Too Late'
KEY POINTS
Anthony Anderson earned his diploma from Howard University in Washington, D.C., Saturday
He said his graduation was "a full circle moment" that was "30 years in the making"
Anderson thanked his son Nathan for inspiring him to return to school
Anthony Anderson is officially a college graduate.
The former "Black-ish" actor took to Instagram over the weekend to announce that he earned his diploma at age 51 from Howard University in Washington, D.C., Saturday.
Anderson shared several photos from his graduation, including one with fellow Howard graduate, Taraji P. Henson, who delivered the commencement address at the ceremony, and Phylicia Rashad, the current dean of Howard University's Chadwick A. Boseman College of Fine Arts.
"To quote Biggie, 'IT WAS ALL A DREAM!'" Anderson wrote Sunday. "Words can't begin to describe the emotional roller coaster I'm on right now. It's literally been 30 years in the making. This spring, I was finally able to complete the work to graduate from Howard University with a BFA degree from the Chadwick A. Boseman College of Fine Arts!"
Anderson went on to call his graduation "a full circle moment," adding: "It's never too late! Things happen when they're supposed to happen!"
He then thanked Rashad, Dr. Wayne Fredrick, Dean Denise Saunders Thomas and Courtney Bless Long for helping him as he pursued his degree, saying: "It takes a village."
Anderson also thanked his son Nathan for inspiring him to return to school and finish his degree after he was accepted into Howard University.
"This is just the beginning! HU," he concluded, adding the hashtags "#justakidfromcompton," "#huskyandhandsome," "#bigzaddy" and "#collegegraduate."
A number of celebrity pals and fans congratulated Anderson on his achievement.
"Congrats, my dude! That's incredibly special," Mark Viera commented.
"Never too late!" Marla Gibbs wrote, along with three red heart emojis.
"Congrats, baby bro! Respect! Salute!" Deric Angelettie wrote.
Anderson's son also celebrated his father's graduation by sharing two photos of the actor on his Instagram with the caption: "Mood."
In a 2018 interview with Jimmy Fallon, Anderson shared his plans to return to school and finish his degree after he initially dropped out due to financial reasons.
"I was paying for college myself, and I ran out of money after my junior year," Anderson explained. "I've been speaking to the university... about creating a curriculum that I can take online, and at home, and do some practical classes on campus so I can walk with my son [Nathan] in 2022."
"So I have four years to finish one year of college," he added.
But Anderson revealed on "The Real" back in February that he won't get to graduate alongside his son.
"I thought we were gonna walk together in 2022 but real life happens," he said. "Just like it happened to me, I had to withdraw after my junior year, real life happened with my son, so, unfortunately, we won't be walking together. But hopefully, he'll be walking soon."
Anderson's graduation came a few weeks after his ABC series "Black-ish" aired its last episode following eight seasons.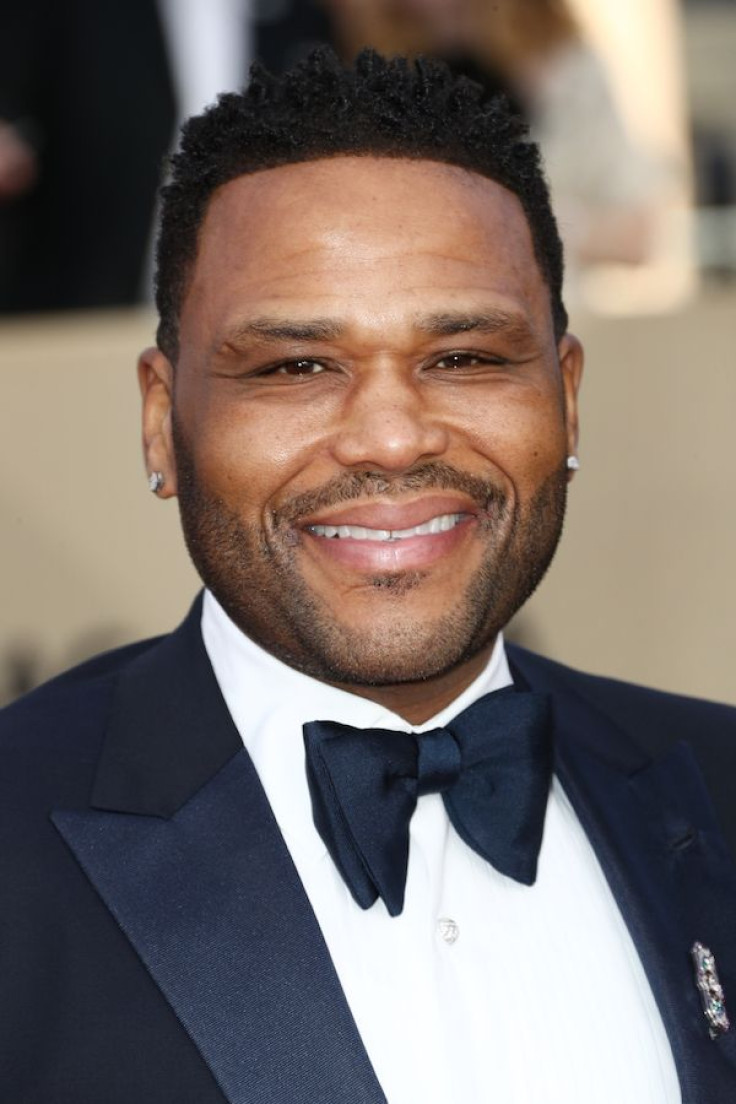 © Copyright IBTimes 2023. All rights reserved.