Anthony Borges, Florida Victim Who Was Shot 5 Times, Recovering In Hospital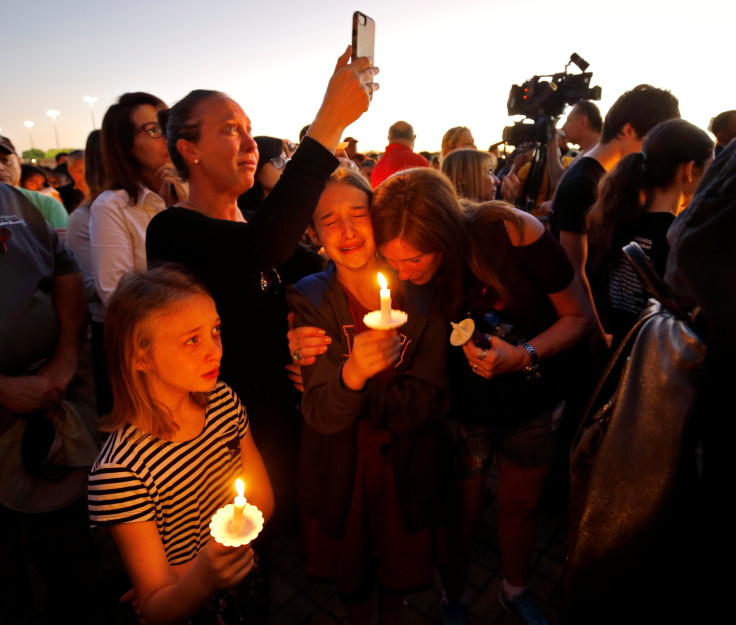 A teenager who was shot five times while trying to save other students during a shooting massacre at the Marjory Stoneman Douglas High School in Parkland, Florida, is being hailed a hero.
Anthony Borges shielded fellow students and sought refuge in a classroom after a shooter stormed into the school and stalked its corridors, shooting at random children with an automatic rifle, reports said. Borges was shot in his back and legs as he locked a classroom's door and blocked the doorway with his body in order to protect other students from the gunman.
According to the Week, a student named Carlos Rodriguez said he and many other students owed their life to Borges'.
"None of us knew what to do. So, he took the initiative to just save his other classmates," Rodriguez said.
The 15-year-old who put his life at risk for saving his classmates was rushed to the hospital in a critical condition. However, his condition later became stable.
Sheriff Scott Israel visited Borges in the hospital. The local sheriff's department posted a photograph of Israel holding Borges' hand in the hospital on their official Facebook account Sunday.
The post has been shared more than 10,000 times.
Israel said he was "honored" to meet Borges. He added: "Fortunately, he is recovering — but has a long road ahead with more surgeries needed. Please join us in praying for the swift recovery of Anthony and all the other victims of this horrific criminal act."
A GoFundMe Page was set up for Borges' treatment expenses by his family members. The page, which was created by Borges' father Royer Borges, has received an overwhelming response from donors, and has managed to raise $336,710 so far in a span of four days.
"Anthony is a victim of the shooting at Marjory Stoneman Douglas High School. During this unspeakable tragedy, Anthony was able to save about 20 other students as he attempted to close and lock the door to a classroom. He was shot multiple times (both legs were shot, left upper thigh bone shattered and one bullet went through his back). He has a long road of recovery ahead of him but he is alive and stable. Our thoughts and prayers are with Anthony and his family. Any help is very much appreciated," the GoFundMe Description reads.
Speaking of his brave son, Royer said: "He just called me and said, 'Dad, somebody shot me in the back and my leg, too.' He's my hero. I only ask that people pray for him."
Nearly 17 people were killed and 13 others injured Wednesday after Nikolas Cruz opened fire at the school with his AR-15 rifle, spreading panic among students and teachers.
Cruz, a former student at the school, is facing 17 counts of premeditated murder. He is currently undergoing a trial at the Broward Circuit Court, Florida.
© Copyright IBTimes 2023. All rights reserved.