Anthony Michael Hall Announces Wife Lucia Oskerova's Pregnancy: 'So Blessed'
Anthony Michael Hall has announced he will soon become a father as his wife, Lucia Oskerova, is expecting their first child together.
"The Breakfast Club" alum took to Instagram on Tuesday and revealed his emotions about becoming a father for the first time at 54.
"My wife Lucia and I are so blessed, happy and proud to announce on this Valentine's Day, that we are expecting our first child this summer. Thank You Heavenly Father!🙏🏻Sending our heartfelt thanks to our loving families & friends who are celebrating our great news with us today. Happy Valentine's Day to all," Hall wrote as he shared photos of him and his pregnant wife. In one of the snaps, the "Sixteen Candles" actor is seen kissing Oskerova's huge baby bump.
"I love you," Oskerova wrote below Hall's post.
In an exclusive interview with People, Hall spoke about how Oskerova, 32, surprised him with the news that they are going to be parents soon.
"Lucia and I were at home. She surprised me by revealing that she was pregnant with an at-home pregnancy test. We were kissing, hugging, and thanking God. We immediately started dancing and laughing in our bathroom to celebrate the great news," Hall told the outlet.
He also revealed their baby's sex.
"Michael Anthony Hall the II will be born this summer," he said. "My wife and I are feeling so blessed, excited and filled with joy in anticipation of our son being born this summer."
Hall was born Michael Anthony Hall but had to transpose his first and middle names when he joined the Screen Actor's Guild in 1976 because another actor with the name – Michael Hall – was already a member of the guild.
The actor also shared how he is taking care of his wife during this delicate time.
"She's tending to every important detail as a proud, expectant mother-to-be. She is now six and half months along," he said. "As a new father-to-be, I've been taking care of family business and making sure we all eat well, with a healthy diet of good foods — plenty of greens, vegetables, fresh fruit, and protein-rich food. Lucia makes great smoothies for us. And we are all getting good sleep each night."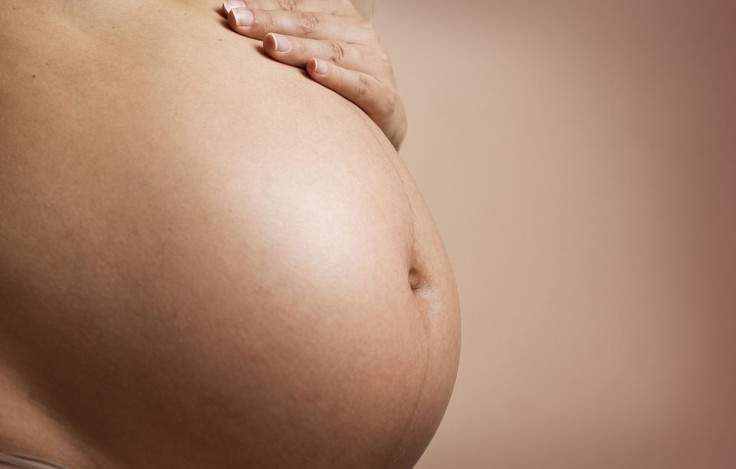 © Copyright IBTimes 2023. All rights reserved.