Anti-Donald Trump Protest: Former Marine Alexander McCoy Plans NYC Rally Against GOP Candidate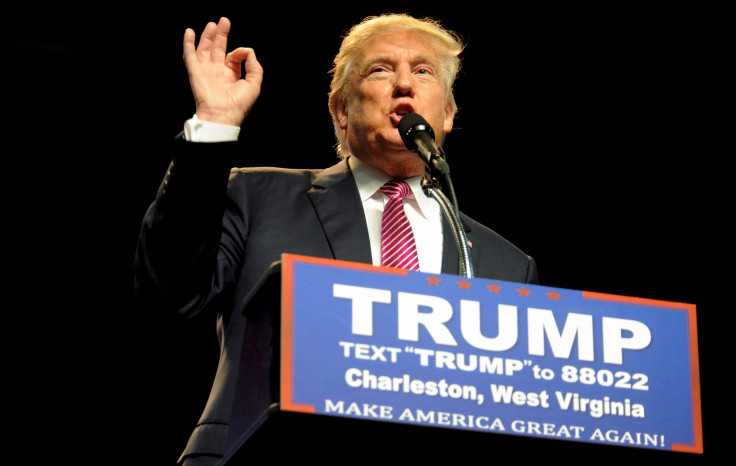 A former Marine isn't happy presumptive Republican presidential nominee Donald Trump reportedly overstated how much money he raised for veterans. The ex-soldier has organized a protest Monday in New York City against Trump and expects dozens of veterans to join him, according to the Hill.
Former Marine Alexander McCoy wants an apology from Trump, who said he raised $6 million for vets after he skipped a January GOP debate to have his own televised event. "We just cracked $6 million, right? Six million," the billionaire said at the end of the night.
But a recent Washington Post report has called the figure into question. Trump's campaign manager Corey Lewandowski told the Post the fundraiser actually raised about $4.5 million, but that reportedly was the fault of the candidate's "wealthy acquaintances" who made big donation promises but didn't follow through.
"There were some individuals who he'd spoken to, who were going to write large checks, [who] for whatever reason ... didn't do it," Lewandowski told the Post. "I can't tell you who."
Lewandowksi later told CNN the $4.5 million figure was wrong but that it was less than $6 million. Based on interviews with charities, the Post was able to account for at least $3.1 million in donations.
McCoy, who served for about six years in the Marine Corps and is now a student at Columbia University in New York, said the protest was a spur-of-the-moment decision after he saw the recent reports about the donation figures.
"Donald has attempted to use the respect that American voters have for veterans to obscure the fact that he is completely unfit to be our commander in chief," McCoy told the Hill. "As a veteran I think it's unacceptable that he has made promises he is unwilling to keep."
McCoy is a Democrat but said he's not affiliated with any campaign. He's reportedly expecting about 20 to 40 veterans to show up, and the group has adopted the hashtag #VetsVsHate online, which McCoy told the Hill he started as a way to protest Trump's perceived Islamophobia. The protest is scheduled to take place outside Trump Tower in New York from 11 a.m. to 12 p.m EDT.
Trump is seemingly neck and neck with Democratic front-runner Hillary Clinton in a potential general election matchup. The RealClearPolitics average of polls has the two nearly deadlocked. Trump leads nationally by just 2 points, according to a recent Washington Post/ABC News poll, while a NBC News/Wall Street Journal poll has Clinton leading by 3 points.
© Copyright IBTimes 2022. All rights reserved.
FOLLOW MORE IBT NEWS ON THE BELOW CHANNELS