Anti-H-1B Poster In Silicon Valley's Train Station Targets Foreign Workers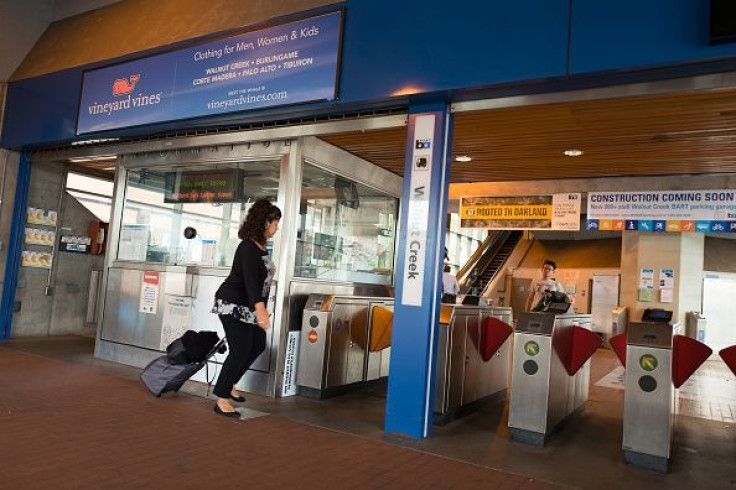 In a bid to protect American jobs ahead of the H1B filing season, which opens April 2, anti-H-1B posters have come up on the walls of San Francisco's Bay Area Rapid Transit (BART) stations and trains. The message in the poster resonates with the Donald Trump-led administration's immigration policy.
The ads, paid for by Progressives for Immigration Reform, which prides itself on "examining the unintended consequences of mass migration," said, "Your companies think you [U.S. tech workers] are expensive, undeserving & expendable, Congress, fix H-1B law so companies must seek & hire U.S. workers!"
The ad campaign runs the risk of propagating hate and discrimination against workers who are currently working under the H-1B visa. BART was reportedly paid $80,000 to purchase over 250 panel ads and 100 smaller in-train ads. In a statement to Mercury News, BART said the ad campaign was slated to run until the middle of April.
"BART does not endorse these ads," the transportation agency said in a statement. "BART is a safe and welcoming system for all people."
"BART must post these ads to comply with the law," the agency added. "Court rulings reinforce the fact that we can't deny the ads."
The H-1B visa that brings in highly skilled workers, with specialized knowledge from other countries, has been criticized for taking jobs from Americans and has flared up hostilities between foreign tech workers and U.S. tech workers.
The ad campaign that stirs up anti-immigration sentiments among its citizens, has unnerved many foreign workers who use the station to commute every day. Many have said the message in the poster of fuels animosity between foreign workers and U.S. tech workers.
In a statement to Mercury News a man who was on work visa in the United States expressed his concern over the implication of the message in the poster. He said, "It seems misplaced and it seems like it's probably going to be ineffective and it seems like the purpose of it is to get people mad."
In an email to Mercury News Kevin Lynn, executive director of Progressives for Information Reform said "My hope is that the ads will be successful in not only informing on the H-1B program but driving discussions that will lead to a movement that will unite tech workers to end the predatory aspects of the program."
The ad campaign that was plastered in the heart of the Bay Area in San Francisco could instill fear and cause friction between the area's indigenous and foreign tech workers. The station receives hundreds of thousands of commuters in a week.
A Twitter user who was traveling in the area snapped a picture and posted it on the social media site.
© Copyright IBTimes 2023. All rights reserved.