Anti-Islam Sentiment In US: Oklahoma Lawmaker John Bennett Asks Muslims To Answer 'Do You Beat Your Wife?'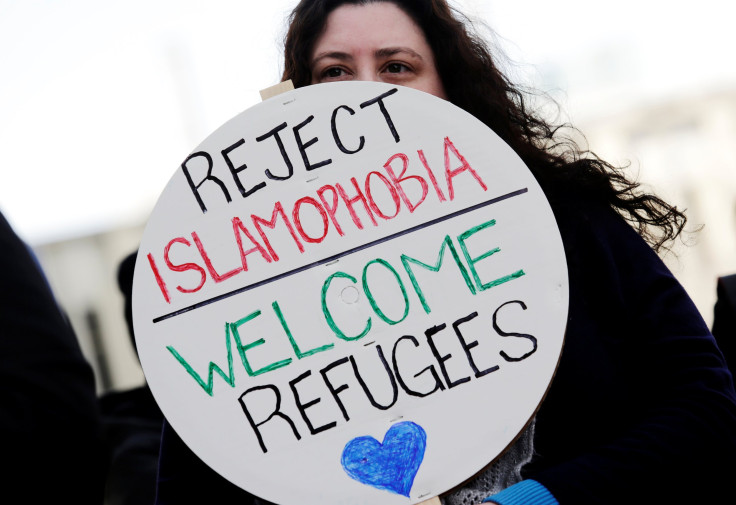 Three Muslim students visiting an Oklahoma lawmaker's office in the state capitol were told to fill out a questionnaire that asked whether they beat their wives and other questions that offended them last week, Adam Soltani, the executive director of the Oklahoma chapter of Council on American-Islamic Relations (CAIR) said in a Facebook video.
The two-page form from Republican state Representative John Bennett's office, which was shared by CAIR, included questions such as "Sharia law says that it must rule over the kafirs, the non-Muslims. Do you agree with this?"; "The Koran, the sunna of Mohammed and Sharia Law of all schools say that the husband can beat his wife. Do you beat your wife?"; and "Mohammed was a killer of pagans, Christians and the Jews that did not agree with him. Do you agree with this example?," Soltani said.
Bennett confirmed to the Tulsa World newspaper on an email on Friday that he had asked three students who stopped by his office during the annual "Muslim Day" event at the Capitol to complete the questionnaire before they could meet him.
"Can't refute facts!" Bennett told the World. "According (to) her testimony in the Hadith (a collection of Muslim sayings and traditions), Muhammad physically struck his favorite wife for leaving the house without his permission," he said.
Bennett's staff member had given out the forms to the students who visited his office Thursday, Soltani said in the video.
The students who visited the office of the former U.S. Marine were told he was away and they never did talk to the lawmaker, Soltani said in his video.
Soltani has slammed Bennett in his Facebook video and said, "What's most inflammatory is the questions itself, the fact that Muslims have to pass a religious test in order to see a representative of our state, surely he does not do this to Christian constituents or Jewish constituents."
This is not the first time Bennett has been criticized over his statements against Islam. During a speech in 2014, the lawmaker had said he had read the Koran and the Prophet Mohammad's sayings and that "90 percent of it is violence," Reuters reported.
Soltani showed the questionnaire with the heading on it as — Oklahoma chapter of ACT for America —a national organization, which the Southern Poverty Law Center calls the largest grassroots anti-Muslim group in the United States. A representative for the Oklahoma chapter of the group did not return an email seeking comment," Reuters reported.
© Copyright IBTimes 2023. All rights reserved.