Anti-Semitism In US: Protestors Surround Nashville Store That Sold 'Not Vaccinated' Star Of David Badges
Demonstrators surrounded a Nashville hat store Saturday to denounce its owner for selling yellow Star of David patches, similar to ones used during the Holocaust, that read "Not Vaccinated."
The store had posted an Instagram photo of its owner wearing the patch, which it described as "great" with a "strong adhesive back."
The store's decision to sell the badges comes after Rep. Marjorie Taylor Greene, R-Ga., recently compared workers wearing a logo to confirm they've been vaccinated to Nazi-era Europe forcing Jewish people to wear a yellow Star of David to segregate them from the population.
"We're here to protest hate and ignorance with regard to what she's doing in selling yellow stars that are a symbol of the greatest atrocity the world has ever seen, which is the loss of 6 million human beings," one protestor told WSMV, an NBC affiliate in Nashville.
While many felt the hat store intended the patches to be a commentary about the COVID-19 vaccine rather than offend Jewish people, the patches still drew a sharp rebuke for being insensitive.
On Sunday, "Star of David" became a trending topic on Twitter.
Amid the outrage, an unsigned apology was posted on the Instagram page of hatWRKS.
"In NO WAY did I intend to trivialize the Star of David or disrespect what happened to millions of people. That is not who I am & what I stand for. My intent was not to exploit or make a profit," the statement read.
"My hope was to share my genuine concern & fear and to do all that I can to make sure nothing like that ever happens again. I sincerely apologize for any insensitivity."
Following the backlash, hatmaker Goorin Bros slammed the sale of the patch, while the John B. Stetson Co. announced it would no longer sell its products to hatWRKS.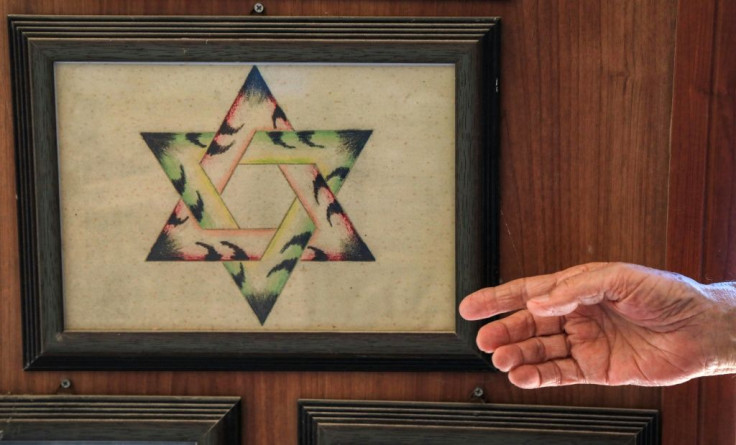 © Copyright IBTimes 2023. All rights reserved.