'Anti-Sharia Law' Bill Passes In Montana House Judiciary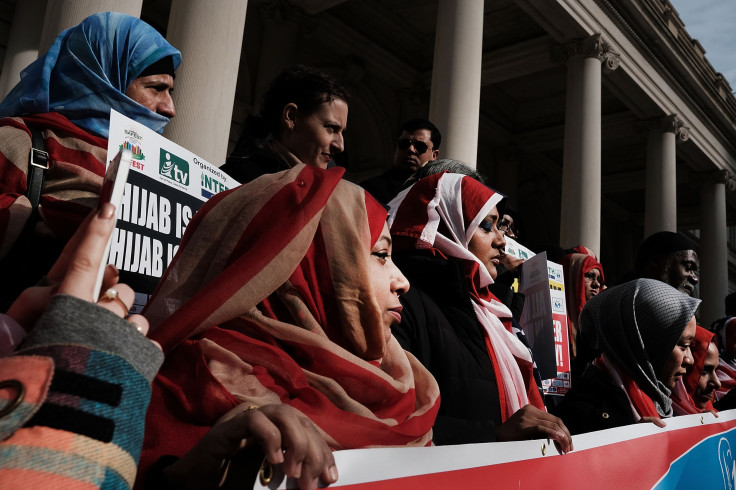 A bill to ban foreign laws in Montana courts that many have described as an anti-Sharia law bill, passed the Republican-controlled House Judiciary Monday. Senate Bill 97, which passed along party lines by an 11-8 vote, will now move to the House floor for debate.
Although the bill does not specifically mention Sharia law, the term was used by both those supporting and opposing it during hearings, Montana Public Radio reported. Opponents claimed that the law would further anti-Muslim sentiment, while proponents argued that Sharia law could be used as a defense to abuse women or marry minors.
Read: Religious Freedom For All? Jews, Christians And Muslims Are Afraid Of Trump's Latest Policy
Republican Representative Seth Berglee conceded that he was not aware of any such instances in Montana but said that he had been informed of examples in other states where people attempted to get the court to enforce foreign laws.
"It might not be a problem in Montana but we make prospective laws all the time," Burgle said. "So I think this is a good bill."
Supporters of such bills often point to a New Jersey case from 2009 when a family court judge ruled that a woman could not be granted a restraining order against her husband who had sexually assaulted her, based on Sharia law. However, the verdict was later overturned.
Similar foreign or Sharia law bills have been introduced in a number of states in recent years,
The American Civil Liberties Union has argued that such laws are unconstitutional.
"Attempts to prevent courts from considering international or foreign law suffer from constitutional flaws and undermine the ability of courts to interpret laws and treaties regarding global business, international human rights and family law issues such as international marriages and adoptions," reads a release on the organization's website.
The ACLU successfully challenged a similar bill in Oklahoma in 2013, although that particular legislation made specific reference to Sharia law.
Upon the Montana bill gaining initial approval from the Senate last month, a leader of a local human-rights group argued that it was a further indication of rising anti-Islam sentiment in the United States. A steep increase in both hate crimes against Muslim and anti-Muslim hate groups has been seen since 2015.
"This effort is not solving a problem, but it is simply based on an out-of-state model in policy that is a direct reaction to Islamophobia and it is an underhanded effort to spread an alarmist message about Islam in order to keep Muslims in the United States on the margins," Rachel Carroll Rivas, co-director of the Montana Human Rights Network, said. "This is simply a policy rooted in xenophobia that is unfounded and unfair."
© Copyright IBTimes 2023. All rights reserved.