Anti-Vote Fraud Plan Out; Trump Poll Watching Plan In Pennsylvania Tossed By Federal Judge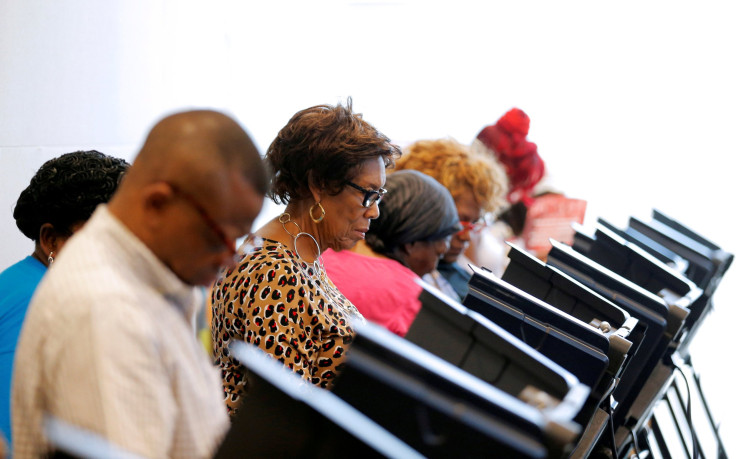 A federal judge Thursday upheld a Pennsylvania law that requires poll watchers to operate only in the county where they are registered to vote, foiling Republican Donald Trump's effort to get his supporters in rural areas to monitor the polls in Democratic bastions like Philadelphia on Election Day.
Suits also are underway in Nevada and Arizona to stop what Democratic party officials call voter intimidation by Republicans.
Trump has spent much of the campaign railing against the "rigged" election system, maintaining a "rigged election" would be the only reason for him to lose and intimating he may not accept the results. He has exhorted supporters to be vigilant.
Democrats worry such exhortations could lead to harassment of minority voters and Election Day violence, which could mean the difference between whether Trump or Democrat Hillary Clinton will be elected president.
Thursday's decision by U.S. District Judge Gerald Pappert said it would be too disruptive the change the law with Tuesday's vote just five days away. The Pennsylvania Republican Party had sought to suspend the in-county-only requirement to allow poll watchers to come from anywhere in the state.
Reuters reported the paramilitary group Oath Keepers plans to monitor voting locations while Trump ally Roger Stone is setting up exit polling to "double-check" election results. Politico reported one right-wing group claimed it had installed hidden cameras in Philadelphia polling stations.
Democrats filed suit in Phoenix and Las Vegas against the state Republican parties, Trump's campaign and the Stone group "Stop the Steal." Republicans argue there is no evidence any intimidation is happening, but Democrats allege just the presence of Trump supporters at the polls to prevent feared voter fraud amounts to illegal intimidation tactics, the Associated Press reported.
Trump has said he expects widespread voter fraud although studies of past elections have shown such fraud is minimal to nonexistent. U.S. elections are conducted in thousands of separate jurisdictions that then report their results, first precinct to county, then county to state. The state then conducts a county-by-county canvass to certify the results within about a month of the election, but the time frame varies from state to state.
Members of the Electoral College are to meet in their state capitals to cast their votes for president and vice president Dec. 19, the votes are to be transmitted to the president of the Senate and the archivist by Dec. 28, and Congress is scheduled to meet in joint session Jan. 6 to count the results.
© Copyright IBTimes 2023. All rights reserved.