Antonin Scalia Death: Polarized Cases Impacted — Abortion, Affirmative Action, Immigration At Stake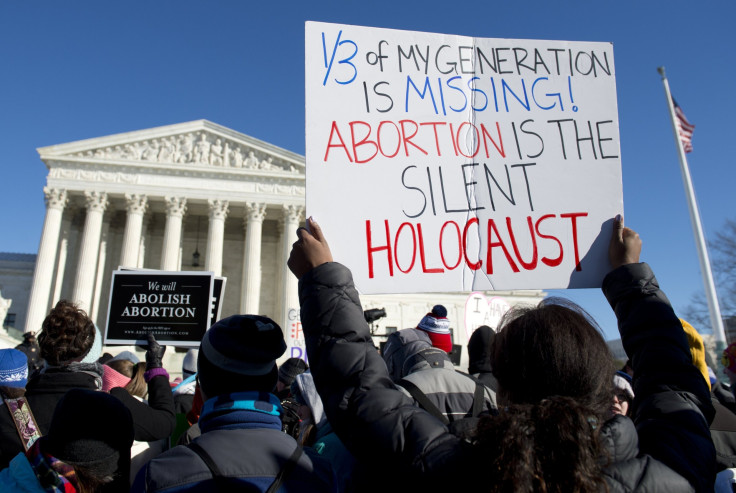 With the death of Justice Antonin Scalia, the Supreme Court could turn a little bluer — but Republicans are hoping to keep the balance weighted in their favor.
Scalia was a Reagan appointee, a conservative firebrand who registered as more conservative than other Republican justices. With the looming appointment of a Democratic nominee, liberal causes like the right to abortion and protection of affirmative action could find firmer footing as conservatives previously enjoyed a 5-4 majority on the Supreme Court.
"It's called delay, delay, delay," business mogul Donald Trump said during Saturday's GOP presidential debate on CBS.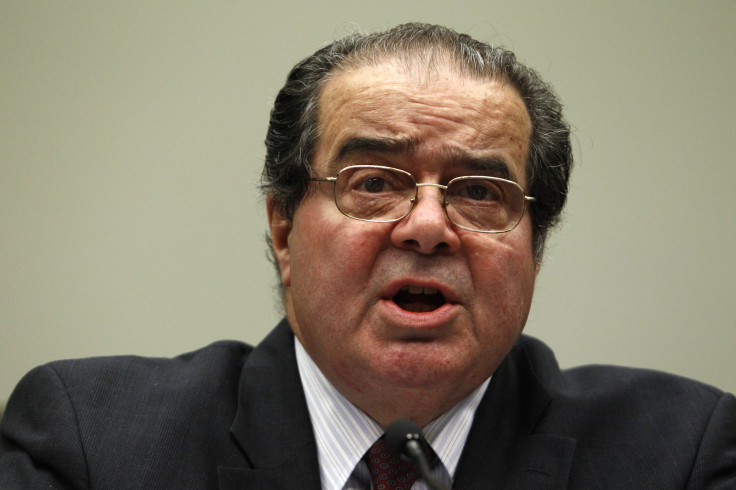 The Republican-controlled Senate is unlikely to approve any liberal Obama nominates, meaning there's a good chance the nation's highest court could remain evenly split between between conservatives and liberals for some time. At stake are some of the most polarizing issues of the day: abortion, unionization, presidential power, affirmative action and political representation. In the event the court is divided 4-4 on a decision — which seems likely in the absence of Scalia — the lower court's ruling is upheld.
Here are some of the cases at stake:
Immigration and Deportation: Among the most sensitive cases is the United States v. Texas, a case concerning the legality of the Obama administration's immigration policies. The policy, announced in 2014, could allow nearly 5 million undocumented immigrants to stay legally in the country, at least temporarily. Texas, along with two dozen other states, filed to block the policy. A lower court ruled that Obama had overstepped his authority.
Abortion: Also at stake is second case from Texas, Whole Women's Health v. Hellerstedt, which pertains to Texas' restrictive abortion law. Clinics are challenging the state's restrictions on doctors and facilities. The Supreme Court blocked some of Texas' restrictions from taking effect until after the case is heard. A tie would mean Texas' law is upheld. Think Progress has called Whole Women's Health "the greatest threat to Roe v. Wade to reach the Supreme Court in a generation."
Affirmative Action: Scalia's death could also impact a third Texas case, Fisher v. University of Texas, which involves the affirmative action admissions policy at the University of Texas at Austin. The suit was brought by an undergraduate student who was denied admission. He who argued the affirmative action policy was inconsistent with a previous law that limited the role of race in admissions. A district court upheld the university's admissions policy.
Labor Unions: Conservatives were pretty confident they would win a case related to labor unions — until now, USA Today reported. Conservatives criticized a current union system that requires public employees in 23 states to pay collective bargaining costs even if they disagree with union demands. Now conservatives' assumed victory in the case looks less plausible.
Contraception: Religious nonprofits have sought exemptions from the Affordable Care Act's requirement that employers pay for contraceptives as part of standard health insurance plans. The appellate court upheld the mandate but it looked like the Supreme Court would overturn it. Without Scalia, that's not so clear. The contraceptive mandate would remain if the vote is tied up.
© Copyright IBTimes 2023. All rights reserved.