AP Exams 2016: Score Release Date Schedule And Tips For Students Taking Advanced Placement Tests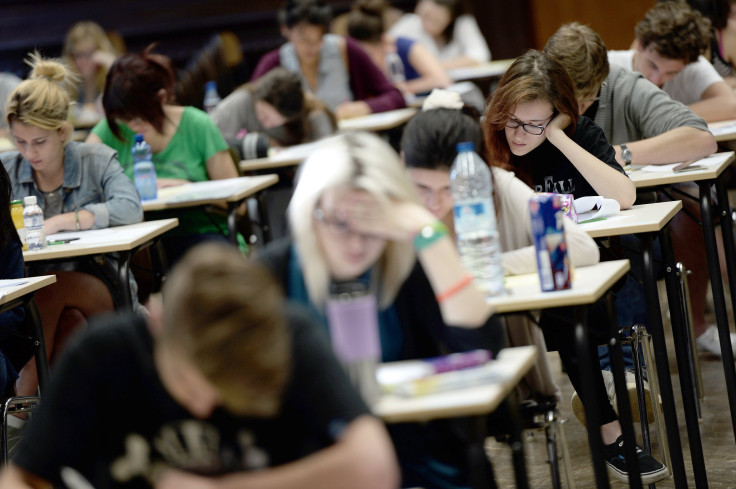 If you or a loved one is among the more than 2.5 million students taking Advanced Placement exams this month, you're probably biting your nails and asking a very big question: When do the results come out?
The answer is July, but it varies depending on where you're located. Different states have different release dates, so here's a schedule of sorts, taken from the College Board's website:
July 5: Alaska, California, Hawaii, Idaho, Nevada, Oregon, Utah and Washington
July 6: Arizona, Arkansas, Colorado, Iowa, Kansas, Louisiana, Mississippi, Missouri, Montana, Nebraska, New Mexico, Oklahoma, South Dakota, Texas and Wyoming
July 7: Delaware, Illinois, Indiana, Maryland, Michigan, Minnesota, North Dakota, Ohio, Virginia, the District of Columbia and Wisconsin
July 8: Alabama, Florida, Georgia, Kentucky, North Carolina, South Carolina, Tennessee and West Virginia
July 9: Canada, Connecticut, Maine, Massachusetts, New Hampshire, New Jersey, New York, Pennsylvania, Rhode Island, Vermont, and other countries and territories
To access your scores online, you'll need a free College Board account made with the same info you provided on your answer sheets. Remember the exams are scored from 1 to 5, lowest to highest. In general, scores of 3, 4 and 5 are considered passing.
The scoring process occurs in stages. The College Board runs all multiple-choice responses through a digital scanning system while teachers grade the free-response sections at a series of meetings in June.
If you think your score is wrong, you can ask the College Board to take a second look — for a fee. If you pay $30, an expert will score your multiple-choice answer sheet by hand. But be forewarned: If your score is different, you're stuck with it. The deadline to request this service is Oct. 31.
For $10, the nonprofit will send you your free-response booklet. It does not rescore essays. The deadline for this is Sept. 15.
The best way to score well on your AP exams is to be well-prepared. Here are a few test-taking tips to boost your performance, collected from Peterson's, PrepScholar and IvyWise:
In the months before the exam, don't study alone. Set up study groups so you can share notes, talk strategy and help each other through tough questions. Have regular meetings throughout the year, and don't skip them.
The night before the exam, skip the cram session. Learning complicated subjects is a process, not something you can accomplish in a few hours. Try to relax.
During the multiple-choice section, use your time wisely. Go ahead and do the questions you know, then come back to the ones you need to think about or guess on.
During test breaks, eat a snack. Keep your stomach from growling in the quiet exam room. Munch on a healthy snack when you have a moment. Try trail mix, string cheese or fruit.
When you're completing free-response questions, pace yourself. Sit near a clock or bring a watch to time yourself carefully. Set minicompletion deadlines for yourself to stay on schedule.
After the exam, chill out. You can stress all you want, but the exam is now out of your control. Focus on finishing your schoolwork and having a productive summer. Good luck.
© Copyright IBTimes 2023. All rights reserved.