'Appare-Ranman!' Episode 4 Will Air On July 24 After Coronavirus Pandemic Delay
KEY POINTS
"Appare-Ranman!" Episode 4 is rescheduled to air Friday (July 24)
The anime series went into hiatus due to coronavirus pandemic
P.A. Works released a statement about the broadcast of "Appare-Ranman!" episodes in July
The official website for "Appare-Ranman!" released a statement announcing that the anime will resume airing from the first episode in July.
'Appare-Ranman!' went into hiatus after airing episode 3 Friday (April 24) due to coronavirus pandemic. Now, according to the official statement, P.A. Works will resume broadcasting and distribution of "Appare-Ranman!" from Episode 1 Friday (July 3).
"Appare-Ranman" Episode 4, which was scheduled for May 1, will air Friday (July 24) on AT-X, Tokyo MX, Sun TV, KBS Kyoto, Northern Japan Broadcasting, BS11, and TV Aichi.
P.A. Works postponed the anime series starting with the fourth installment citing the spread of COVID-19 in Japan.
"Appare-Ranman!" is based on the story of an engineer named Sorano Appare and a samurai, Isshiki Kosame. The duo is stuck on a boat that is sailing from Japan to America. With no money on them, Sorano and Isshiki decide to participate in the Trans-America Wild Race to win the grand prize and head back home to Japan.
The story of "Appare-Ranman!" is set at the end of the 19th century and the beginning of the next one. During the race, the duo faces bandits, rivals, and several obstacles in the wilderness. The race starts from Los Angeles and ends in New York. Sorano and Isshiki are using a steam-powered car to compete against rivals in the Trans-America Wild Race.
The cast of "Appare-Ranman!" includes Natsuki Hanae as Sorano Appare, Kazuyuki Okitsu as Seth Rich Cutter, Seiichiro Yamashita as Isshiki Kosame, Tomokazu Sugita as TJ, Takahiro Sakurai as Dylan G. Ordene, Fumiko Orikasa as Sophia Taylor, Soma Saito as Al Leon, Aoi Yuki as Hototo and Sora Amamiya as Jin Xialeng.
Masakazu Hashimoto handles the direction and series composition, also he is credited for the original story of the series. The music of "Appare-Ranman" is composed by Evan Call, original character design by Ahndongshik, character design by Yurie Oohigashi, art direction by Miho Sugiura, 3D direction by Motonari Ichikawa, sound direction by Satoki Iida, color design by Naomi Naka and editing by Ayumu Takahashi. Daijō Kudō and Takeshi Kikuchi are the planners of the anime series.
"Appare-Ranman" episodes are available for streaming on Funimation.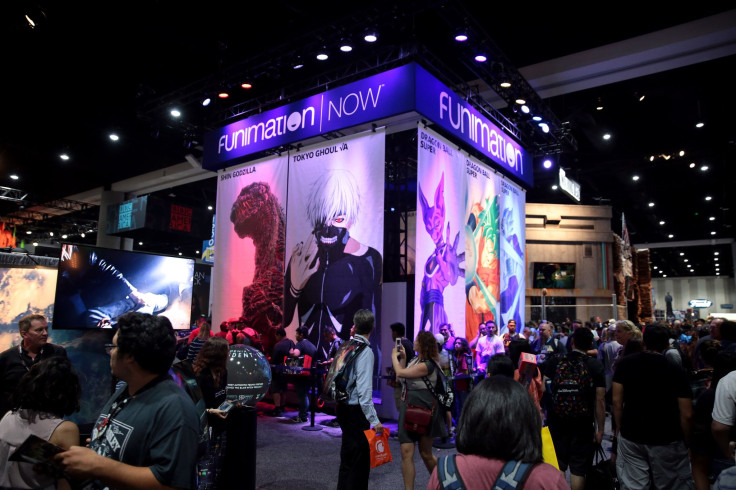 © Copyright IBTimes 2023. All rights reserved.
FOLLOW MORE IBT NEWS ON THE BELOW CHANNELS