Applanet.net, Appbucket.net And Snappzmarket.com Seized For Hosting Pirated Android Apps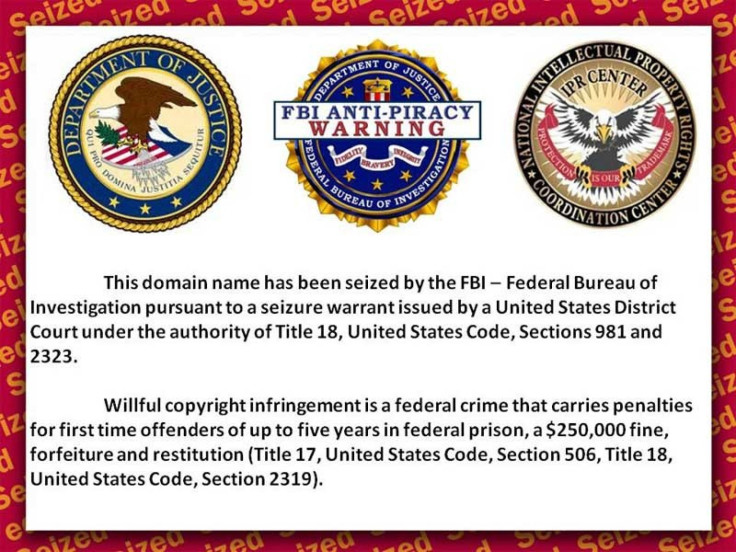 Three websites have been restricted by the United States government due to their hosting of pirated Android apps. The sites Applanet.net, Appbucket.net and Snappzmarket.com were the first websites of their kind to be shut down.
The Department of Justice (DoJ) said these were the "first time website domains involving cell phone app marketplaces have been seized." The announcement came yesterday after the DoJ took down the sites.
"The theft of intellectual property, particularly within the cyber-arena, is a growing problem and one that cannot be ignored by the US government's law enforcement community," said an official FBI statement. "These thefts cost companies millions of dollars and can even inhibit the development and implementation of new ideas and applications."
GIzmodo notes that this DoJ effort to take down sites engaging in the piracy of mobile apps is unprecedented. The procedure of the takedown went similarly to how the government has handled issues of piracy when dealing with movies and music in the past.
The takedown was conducted by having "FBI agents downloaded thousands of copies of popular copyrighted mobile device apps from the alternative online markets," that were suspected of infringement, according to the FBI statement. "Nine search warrants were also executed in six different districts across the country today as part of the operation."
BBC reports that local warrants were issued in Georgia, Florida, Mississippi and Texas, and foreign law enforcement groups made efforts to seize content in France and the Netherlands.
The US attorney for the Northern District of Georgia, Sally Quillian said, "We will continue to seize and shut down websites that market pirated apps, and to pursue those responsible for criminal charges if appropriate." Quillian's statement is directed at all piracy sites, including music, film, television, video games and other infringed materials
Users who attempt to log onto any of the three infringing websites are met with an FBI warning.
"The domain has been seized by the FBI - Federal Bureau of Investigation pursuant toa seizure warrant issued by a United States District Court under the authority of Title 18, United States Code, Sections 981 and 2323.
Willful copyright infringement is a federal crime that carries penalties for first tiem offenders of up to five years in federal prison, a $250,000 fine, forfeiture and restitution (Title 17, United States, Section 506, Title 18, United States Code, Sections 2319)."
Gizmodo brought up the harsh treatment of pirating websites as of late, saying "the efficiency of the government's domain killing machine is pretty terrifying." This is one of many strikes against infringement as of late, with Demonoid being taken down, the Pirate Bay and other BitTorrent sites under scrutiny, the owner of SufTheChannel sentenced to jailtime among other government efforts to thwart illegal downloads.
© Copyright IBTimes 2022. All rights reserved.
FOLLOW MORE IBT NEWS ON THE BELOW CHANNELS