Apple AirPower's Canceled So Zagg Is Developing A Similar Device
KEY POINTS
Apple's AirPower was supposed to charge compatible devices placed anywhere on the mat
Apple cancelled the AirPower last year
Zagg said it is working on a charging mat that will work like the AirPower
Those who were disappointed to hear Apple cancel its promising and ambitious wireless charging pad, the AirPower, will be happy to know that another company is working on a similar device – one that will also allow users to charge any Apple-branded device anywhere on the mat.
Wireless charging mats give users the convenience of not having to wrestle with cables that get tangled most of the time. They also allow users to charge their devices easily, simply by placing them on the designated charging area.
Most charging mats that are capable of charging several devices apply the same principle: place the Qi-enabled device on the designated area, and watch as its battery goes from zero to 100. While these mats offer the convenience of having to charge several devices at the same time, owners will need to place the right device at the right spot for it to work. Wrong placement, and the device won't charge.
Cupertino tech giant Apple sought to do away with this perceived inconvenience and worked on the AirPower, a charging mat that was supposed to charge any Apple device placed anywhere on the mat. With this, users won't have to place their gadgets in specially-designated areas. There's no need to arrange the iPhone, Apple Watch and AirPods in specific order for them to charge.
Sadly, due to problems, Apple had to cancel the promising device last year. Since then, no other company has embarked on an ambitious project to create a device that can charge any compatible gadget anywhere on the mat. At least, until now.
Bloomberg reports that Zagg is planning to introduce a new charging mat with the same capabilities as that of the AirPower later this year. The unnamed charging mat will be released under the Mophie brand, which also sells battery packs for iPhones, among other things.
Zagg said this new device will be capable of charging iPhones and other mobile devices, such as Apple Watches and AirPods, wherever they are placed on the mat. This kind of feature, Zagg said, has been the goal of many tech companies for years. Now, it is working turning that dream into a reality. Of course, it remains to be seen whether it will succeed or not.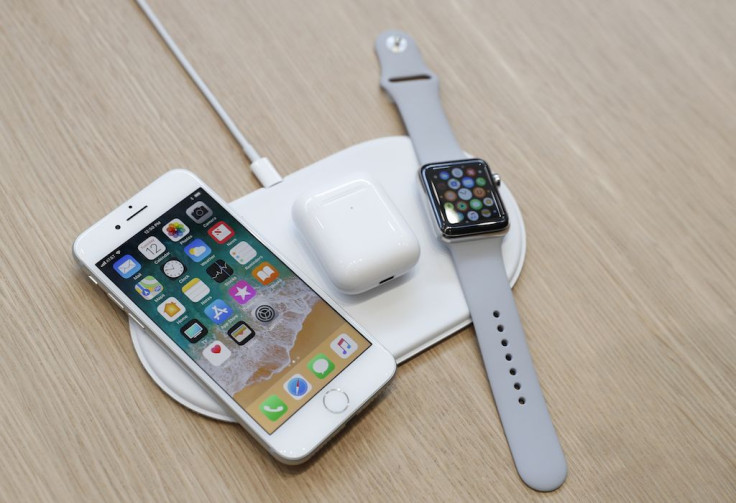 © Copyright IBTimes 2023. All rights reserved.