Apple CEO Tim Cook, Trump Strengthen Bond; To Tour Texas Facility Together
Apple Inc. CEO Tim Cook continues to build a strong relationship with president Donald Trump in what seems as a charm offensive that looks to work in Apple's favor.
The eyebrow-raising dynamic between the liberal Cook and the protectionist Trump again manifested with rumors both leaders will tour Apple's new company-owned facility in Austin, Texas slated to produce the new and pricey $6,000 Mac Pro desktop computers. Apple had made previous models of the Mac Pro at a contract manufacturing facility in Austin.
Interestingly, Apple first made this announcement on September 23, a few days after the Office of the United States Trade Representative revealed a federal product exclusion where it approved 10 out of 15 requests by Apple for China tariff exemptions for some key components.
The "cheese grater" Mac Pro will also have components made by more than a dozen American manufacturers and suppliers located in Arizona, Maine, New Mexico, New York, Oregon, Pennsylvania, Texas, and Vermont, among other states. Apple currently produces its Mac Pros in China and has always hinted at returning production to the U.S.
Earlier this month, Apple asked the Trump administration to belay tariffs on Chinese-made Apple Watches, iPhone components and other consumer products. Despite the widespread rumors of Cook and Trump visiting Austin, both Apple and the White House have refused to confirm this event.
Analysts noted Apple's continuing string of tariff relief came after Trump and Cook had dinner in August. Cook argued tariffs will hurt Apple as it struggles against South Korean rival Samsung Electronics Co Ltd whose mobile phones and other electronic devices won't be hit by Trump's tariffs. Trump said Cook made "made a good case" about this. Tariff relief for Apple followed.
Analysts note that while Apple spends less on lobbying than Microsoft, Facebook, Amazon, and Alphabet, Cook has managed to forge closer ties with Trump than his rival CEOs. Cook is also in the good graces of Ivanka Trump and Jared Kushner, Trump's senior adviser and Ivanka's husband.
Analysts point out that if Cook disagrees with one of Trump's policies, he often lets the administration know before taking a public stance.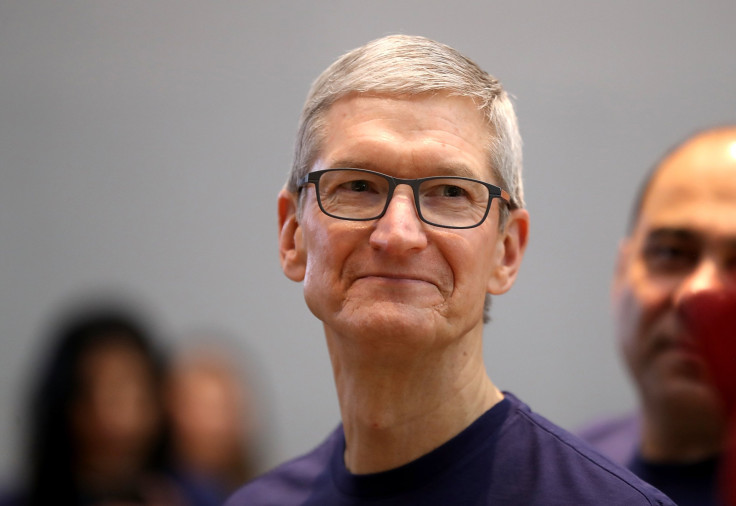 © Copyright IBTimes 2023. All rights reserved.