Apple CEO Time Cook In China: Is IPhone 5 On Brink Of Release?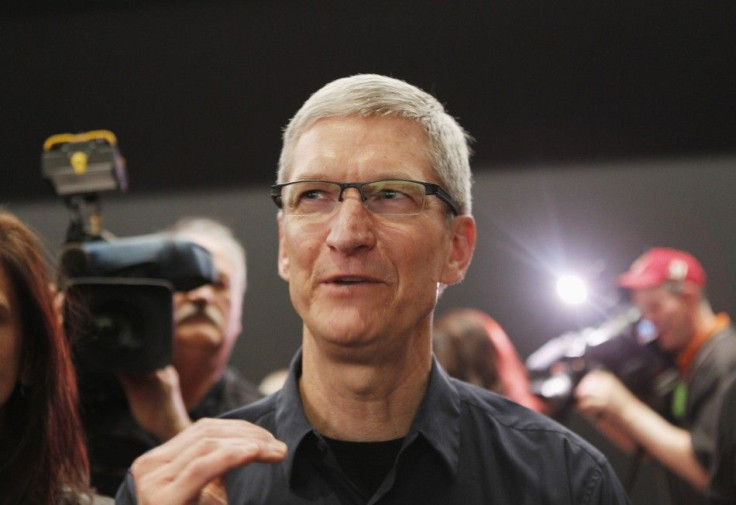 Apple CEO Tim Cook has been spotted in China, at the Beijing Xidan province Apple Store, which many believe to be the company's largest in terms of sales. But many Apple-rumor gurus believe that Cook's trip to Beijing was for far more than making a public appearance at one of the most populated shopping districts in the capital.
Apple Insider, a blog specifically dedicated to Apple rumors, is reporting that people familiar with the matter say that Cook is in China to discuss the sixth-generation iPhone, what many in the media have dubbed the iPhone 5, with the two largest cell phone carriers in the country -- China Unicom and China Telecom.
The blog's sources also suggest that Cook may be in China to work out a deal with China Mobile, the world's largest mobile operator. China Mobile has 66 million subscribers, which would appear to be the most alluring of the carriers for any telephone manufacturer -- especially one like Apple that hopes to grab a stronghold of the Chinese market in the near future.
Striking a deal with such a large carrier could serve a huge victory for Apple. The company currently holds a 7.5 percent market share in China compared to Samsung's 24.3 percent, according to a ZDNet report. Even China Telecom, the third-largest mobile network in China, has an estimated 62 million subscribers and could significantly boost Apple's market share.
Recent reports from Apple Insider claim that carriers are aggressively negotiating with Apple in order to gain rights to sell the iPhone. Chinese carrier's non-standard 3G has been a huge obstacle that has to be taken care of before striking a deal reports Reuters.
China is expected to have more than 1 billion mobile subscribers in the country by the end of the year. If Apple hopes to continue quarter-after-quarter growth, tapping into China's vast market of mobile users could be the perfect point of leverage.
One prominent Chinese executive, China Mobile CEO Wang Jianzhou, appears to be confident that Apple and the company he's at the helm of will eventually work out a deal. Jianzhou believes that the first iPhone to come to China Mobile will be able to connect to the 4G TD-LTE, which is a slight variation of the LTE technology used in the United States.
China Mobile and Apple hope to find a solution for close collaboration, said Jianzhou in a CNet interview. We discussed this issue with Apple. We hope Apple will produce a new iPhone with TD-LTE. We have already got a positive answer from Apple.
© Copyright IBTimes 2023. All rights reserved.
FOLLOW MORE IBT NEWS ON THE BELOW CHANNELS