Apple iOS 13.6.1 Update Released: What's New?
KEY POINTS
Apple recently released the latest iOS version for iPhone users
The new iOS 13.6.1 brings fixes to several issues
It can now be downloaded to iPhones
Apple recently released iOS 13.6.1 and iPadOS 13.6.1 for iPhones and iPads. The new operating system versions bring some fixes to issues affecting different aspects of user experience.
According to Apple's release notes for the new operating system version, iOS 13.6.1 includes bug fixes for three major issues.
First, the notes said iOS 13.6.1 "addresses an issue where unneeded system data files might not be automatically deleted when available storage is low."
This helps users free up some space that can be used for more important things. Users will not have so-called "Other" data on their iPhones anymore unless they prefer to do it manually. Here's a guide on how to do that.
Second, iOS 13.6.1 "fixes a thermal management issue that caused some displays to exhibit a green tint."
A number of iPhone users previously complained via Reddit, tech forums and social media about seeing a "'swamp-like' green haze on the display,." This green tint covered the entire iPhone display from top to bottom, affecting everything shown on screen.
Users said the issue started appearing after they updated their devices to iOS 13.5.1. They were unable to downgrade to iOS 13.5 because Apple stopped signing it.
Apple acknowledged the problem via iOS 13.6.1, saying it is a "thermal management issue" that caused the displays to turn green. The new iOS update should get rid of the unsightly problem. Users shouldn't see a green haze on their iPhone screens anymore.
Finally, the new iOS version "fixes an issue where Exposure Notifications could be disabled for some users."
Apple and Google released an Exposure Notifications API to help governments trace people who tested positive for COVID-19 or had at least been in contact with those who are positive for the disease. The Cupertino tech giant noticed, however, that the feature was disabled for some users.
The iOS 13.6.1 brings a fix that lets iPhone owners use the feature. Users who have opted in to Exposure Notifications should now be able to receive alerts if and when they've been in close proximity with a person who has COVID-19.
The iOS 13.6.1 comes a month after iOS 13.6 arrived. IOS 13.6 brings support for Car Keys, audio stories for Apple News+ and a new symptoms category in the Health app.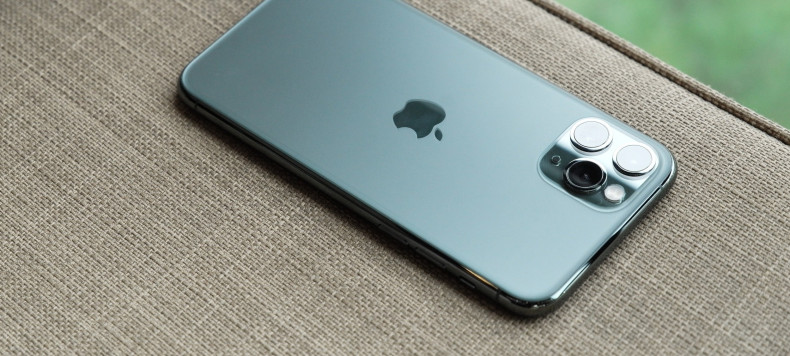 © Copyright IBTimes 2022. All rights reserved.