Apple iPhone 5: Ready To Pre-Order? Don't Be Surprised If Verizon, Sprint Don't Support Simultaneous Voice And Data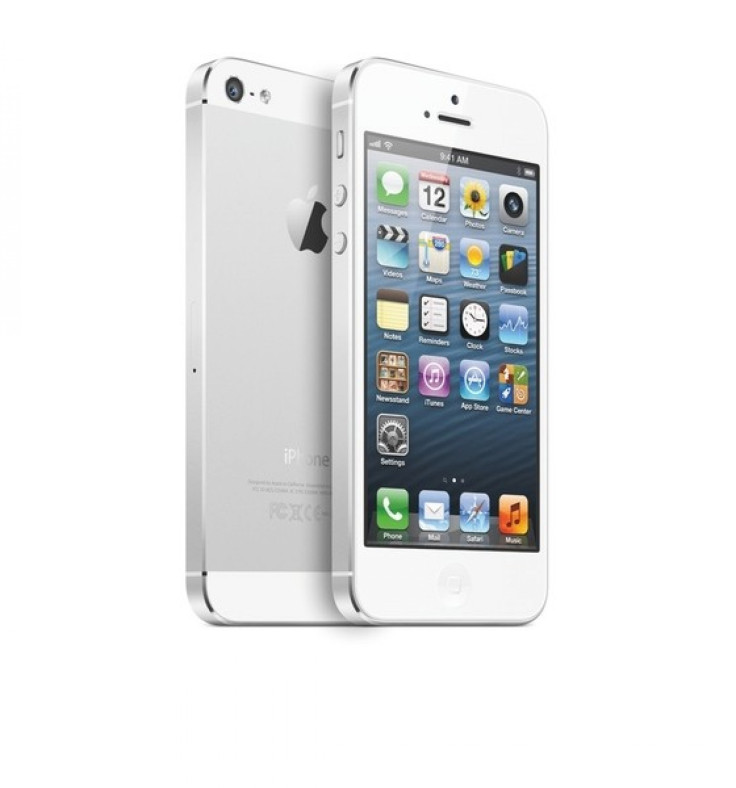 Apple has confirmed that it will start taking online pre-orders of the new iPhone 5 at exactly 12:01 a.m. PT (3:01 a.m. ET) Sept. 14. When it comes to carriers, Sprint and AT&T customers can pre-order the handset at the same time while Verizon will reportedly open its online shop a minute earlier at 12 a.m. PT.
Now, this is all you must know about the iPhone 5 pre-orders that are scheduled to begin a few hours from now. But there's something you should be aware of regarding your carrier's iPhone 5 model. Is it coming packed with all the features that Apple showcased during Wednesday's event?
iPhone 5 is claimed to support the LTE networks across the world. However, according to a latest report, the handset won't support simultaneous voice and data on all of them.
The Verge reported, citing Verizon Wireless, that the all new iPhone 5 wouldn't offer simultaneous voice and data support when it's on the carrier's cellular network. It would be the same even if it is connected to LTE.
Given that other LTE phones on Verizon's network support simultaneous voice and data when connected to LTE, the inability to perform the same is a clear drawback for Apple iPhone 5.
"The iPhone 5 was designed to allow customers to place a voice call on the Verizon Wireless network, while letting customers access the Internet over the WiFi," the Verge quoted a Verizon spokesperson as saying.
The site has got confirmation from Sprint as well saying that iPhone 5 won't support simultaneous voice and data on its network either since Apple is shipping the same CDMA model of iPhone 5 to both Sprint and Verizon.
On the other hand, AT&T apparently has an upper hand in this regard. The carrier has confirmed that its version of iPhone 5 will support the feature on both HSPA+ and LTE. However, users of the AT&T variant of iPhone 5 won't get LTE speeds while on a call.
"AT&T customers can talk and surf simultaneously on the new iPhone 5." AT&T told 9TO5Mac.
It's Apple's Call
Meanwhile, a report surfaced on the New York Times, which said that it was Apple's own decision to prevent Sprint and Verizon variants of iPhone 5 from using simultaneous voice and data feature.
"The iPhone 5 is designed to allow customers to make voice calls on the Verizon Wireless network and surf the Web on Wi-Fi," Brenda Raney, a Verizon Wireless spokeswoman, told the New York Times via an e-mail. "It was an Apple decision."
The report has said that the 4G LTE networks don't currently handle voice transmissions, but only data. Therefore, when a user makes a phone call on a 4G LTE smartphone, the device in fact rolls back to the carrier's older second- or third-generation network, according to AnandTech.
In terms of AT&T customers, when they will make a phone call and use data on iPhone 5, it'll be the carrier's older network, capable of handling both functions simultaneously, that will be in action.
When it comes to Verizon or Sprint iPhone 5, making a phone call while using data will bring back their older CDMA networks in action, which are not capable of simultaneously doing calls and data.
"iPhone 5 supports simultaneous voice and data on GSM-based 3G and LTE networks. It is not yet possible to do simultaneous voice and data on networks that use CDMA for voice and LTE for data in a single radio design," the New York Times quoted Apple spokeswoman Natalie Kerris as saying.
Someone may come up with a question here - How Can Verizon's Samsung Galaxy S3, which is also a 4G LTE phone, manage calls and data concurrently?
The report explained, citing Anand Shimpi, editor-in-chief of AnandTech:
"Samsung added an extra antenna so that it pulls data from the 4G LTE network at the same time that it's using another antenna to do voice."
"Then why didn't Apple add another antenna? Its phone already has two antennas in an effort to improve reception, and it would have had to add a third antenna just for Verizon and Sprint phones to give them simultaneous data and calls, Mr. Shimpi explained. Leaving that third antenna out allows Apple to simplify the process of manufacturing the iPhone for multiple carriers. Plus, in the next two years, 4G LTE technology is supposed to evolve to support voice calls, which would render another antenna unnecessary."
As noted by the Verge, since different LTE bands will be in use on different versions of the iPhone 5, customers may find it difficult to choose among various versions of the phone while purchasing.
"Now that we know Verizon's model won't support simultaneous voice and data over LTE, that decision just got a little bit harder for some customers that wish to use that feature," the report added.
Take a look key iPhone 5 features and specs below.
Display
Screen Size: 4-inch screen
Resolution: 1136 x 640 pixels
Pixel Density: 326 ppi
Display Type: IPS LCD
Processor & Battery
Chip: Apple A6
Cores: Dual-core
Speed: 1.2GHz (speculative)
Battery: 8 hours of LTE web browsing
Storage & Memory
Internal Memory: 16 / 32/ 64GB
RAM: 1GB (speculative)
MicroD card Slot: No
Dimensions
Size: 123.8 x 58.5 x 7.6mm
Weight: 112g
Camera
Rear Camera: 8 megapixel iSight camera with f/2.4 aperture and a hybrid IR filter
Front Camera: FaceTime HD front facing camera, 720p HD video
Video: 1080p
Data
LTE and DC-HSDPA
Dual-band 802.11n Wi-Fi support for a wireless experience up to 150 Mbps
Operating System & Price
OS: iOS 6
Price: $199 (US) for the 16GB model and $299 (US) for the 32GB model and $399 (US) for the 64GB model
© Copyright IBTimes 2023. All rights reserved.